BIO

Filippo Basetti, nato a Pistoia nel 1975, si occupa di arti visive. Il lavoro artistico di Filippo Basetti è incentrato, oramai da anni, sulla decontestualizzazione e sulla trasformazione dei luoghi, degli oggetti e delle persone; quando inserendovi elementi apparentemente "fuori luogo", quando facendoli vedere sotto altri punti di vista o sotto luce diversa, prendono un nuovo significato o diventano altre cose o altri luoghi. Non si pone il problema del mezzo ma del fine, ovvero raggiungere e restituire al meglio un'idea o un progetto. Passa così dalla fotografia, alla pittura, al video, al modello e all'installazione senza problemi di coscienza o di morale. Quasi tutti i suoi lavori, si rifanno alla fine all'architettura, alla fantascienza e alla visione organica della società, come unicum organismo vivente. Ha partecipato a numerose collettive, mostre personali e ha all'attivo riconoscimenti nel campo dei cortometraggi e video. Dal Gennaio 2009 al Dicembre 2012, ha lavorato con il progetto multiculturale europeo "Mus-e" dedicato ai bambini che si propone di contrastare, attraverso esperienze artistiche, l'emarginazione e il disagio sociale nelle scuole dell'infanzia e primarie. Si ricordano le ultime personali a Pistoia presso "Residenza Puccini" nel 2012, "Aoristò" nel 2009, a Roma presso "Ketumbar" nel 2006 e a Firenze presso il "Gran Caffè Giubbe Rosse" nel 2005; le collettive come "Finte Nature" del 2013 e "Tre Colori, Tre Artisti" presso il Mac'n di Monsummano Terme, nel 2011 per i festeggiamenti dei 150 anni dell'Unità d'Italia; "I am design positive" presso la Triennale Bovisa di Milano e "Pistoia, I colori dell'esilio" presso la Biblioteca San Giorgio, il Chiostro San Giovanni e le Sale Affrescate del Comune di Pistoia, nel 2010; "Tools for Revolution or Just for Sale" presso Villa Romana a Firenze nel 2009; "Cina Cina Cina!!!" presso la Strozzina di Firenze nel 2008; "Postfordist Reality" a Pontedera nel 2007; "In visita – Giovani Artisti a Pistoia" presso il Centro di Documentazione Giovanni Michelucci a Pistoia nel 2004; "Contested Space" presso la Stazione Leopolda di Firenze e "S.O.S. Design per Emergency" presso l' Università dell'Immagine di Milano nel 2002.
Scarica qui il CV completo: CURRICULUM e PORTFOLIO



The artistic work of Filippo Basetti is on contextualization and transformation of places, objects and people; inserting elements apparently "inappropriate", showing from other points of view or under different light, causing him to take on a new meaning or become other things or other places. Does not pose the problem of the means but the end goal of reaching and return the best idea or a project. Turn from photography, painting, video, the configuration and installation without problems of conscience or morals. Almost all his works, refer to the end architecture, science fiction and organic vision of society, such as unique living organism. He has participated in numerous group exhibitions, solo exhibitions and has assets awards in the field of short films and videos. Solo in Pistoia at "Residenza Puccini" in 2012 and "Aoristò" in 2009, in Rome at "Ketumbar" in 2006 and in Florence at the "Gran Caffè Giubbe Rosse" in 2005. Group exhibitions: "Three Colors, Three Artists" at the Mac'n Monsummano Terme, in 2011 for the celebrations of the 150th anniversary of the Unification of Italy, "I am positive design" at the Triennale of Milan Bovisa and "Pistoia , the colors of exile "at the Biblioteca San Giorgio, Chiostro di San Giovanni and City Hall of Pistoia in 2010," Tools for Revolution or Just for Sale "at the Villa Romana in Florence in 2009," China China China ! "at the Strozzina of Florence in 2008;" Postfordist Reality "in Pontedera in 2007," on a visit - Young Artists in Pistoia "at the Center for Documentation Giovanni Michelucci in Pistoia in 2004," Contested Space "at the Stazione Leopolda Florence and "SOS Design for Emergency "at the 'University of the Image of Milan in 2002.






LEGGERE UNA CITTA' (2013)

- SERIE DI STAMPE FOTOGRAFICHE - cm. 24x36 e 30x45 circa
Le opere sono delle immagini (una fotografia dentro la fotografia) ispirate dai brani del libro "Leggere la Città" di Giovanni Michelucci e Aurelio Amendola, dove l'autore mette in risalto o in evidenza degli elementi della città, decontestualizzando così, particolari spesso inosservati da chi "guarda" una, o la sua città. Allo stesso modo, in fotografia, ho fatto la stessa cosa con un piccolo espediente. (Opere multiple 3+1 stampate in due dimensioni e autografate)



READ A CITY (2013) PHOTO SERIES - cm. 24x36 and 30x45 approx.


The works are images (a photograph in the photograph), inspired by the book "Reading the City " by Giovanni Michelucci and Aurelio Amendola . (Multiple Works 3 + 1 printed in two sizes and autographed)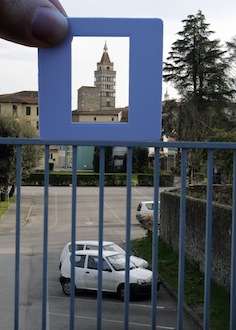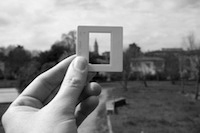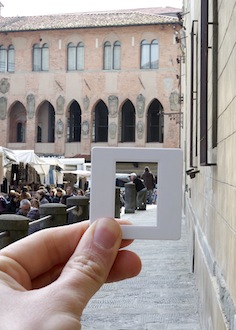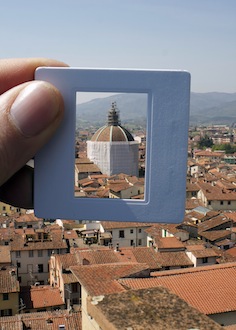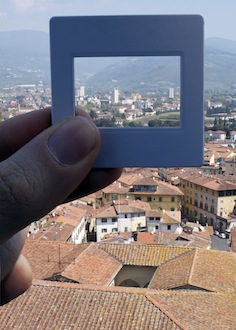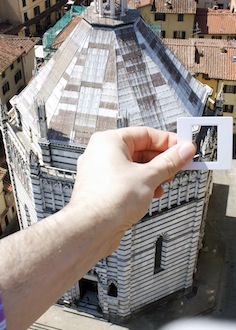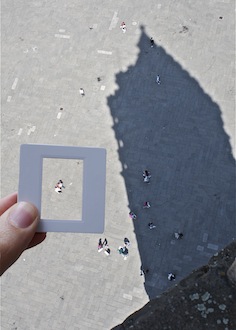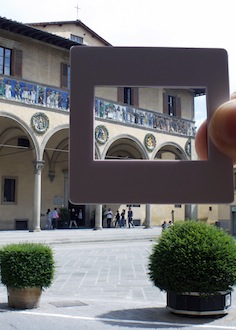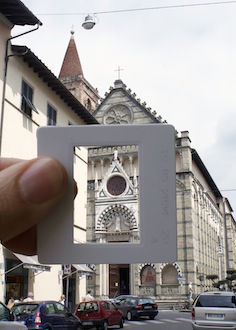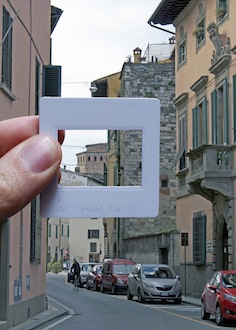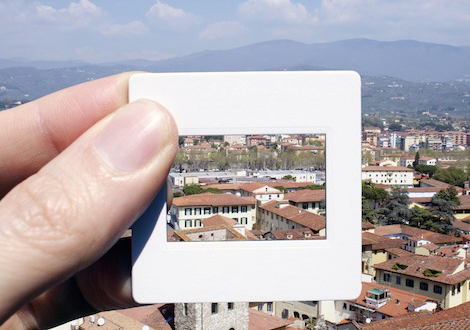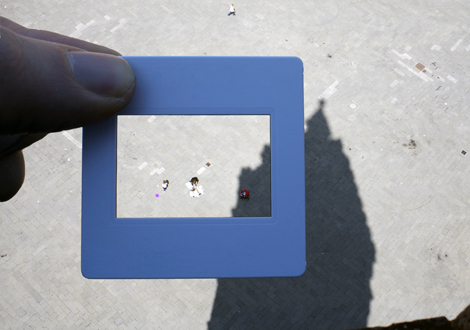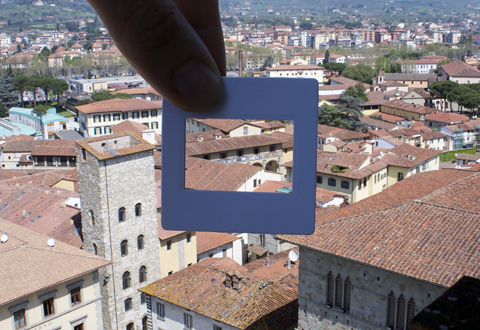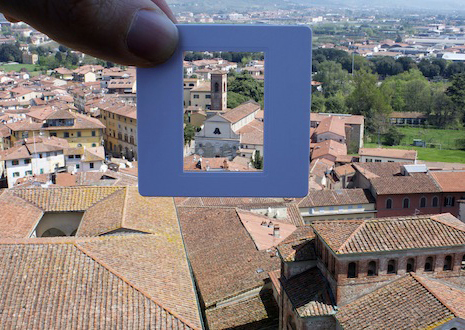 MURO ROSSO (2013)

- ACRILICO SU STAMPA PLOTTER - cm. 100x150 circa
L'opera è un montaggio di fotografie elaborate graficamente e rappresenta un muro rosso che separa, ma non divide, Piazza del Popolo di Monsummano Terme. Non divide, perché il muro è bucato da archi di misura uguale, di dimensione tale da far passare le persone solo di traverso, ovvero di profilo. Questo obbligo comportamentale renderà, simbolicamente, le persone tutte uguali al passaggio attraverso il muro. La parete rossa interrompe la piazza e ne crea due, ridando così una funzione alla piazza che adesso per conformazione non ha. (Opera in Collezione Civica il Renatico - Museo di Arte Contemporanea del Novecento Mac,n - Monsummano Terme)



RED WALL (2013) MIXED MEDIA - ACRYLIC PAINT ON PRINTING PLOTTER - cm. 100x150 approx.


The work is a montage of photographs, elaborate graphically, and is a red wall that separates, but does not divide, Piazza del Popolo of Monsummano Terme. It does not divide, because the wall is pierced by arcs of equal size, of such size as to pass only people sideways, or in profile. This obligation will make behavioral, symbolically, all the same people to step through the wall. Red wall interrupts the square and creates two, thereby restoring a function of the square that now has to shape.
(Work in the Civic Collection Renatico - Museum of Contemporary Art Mac,n - Monsummano Terme)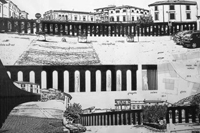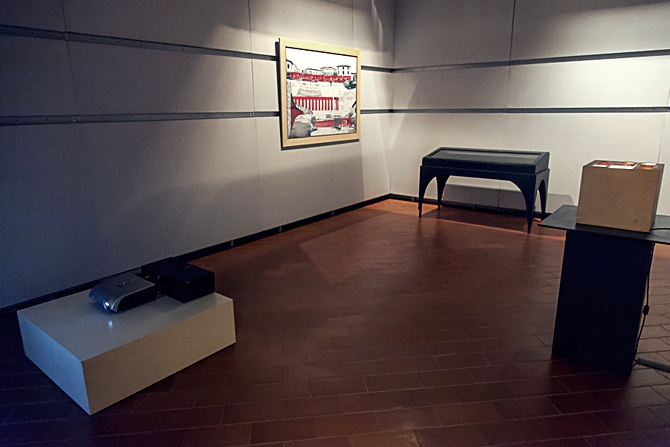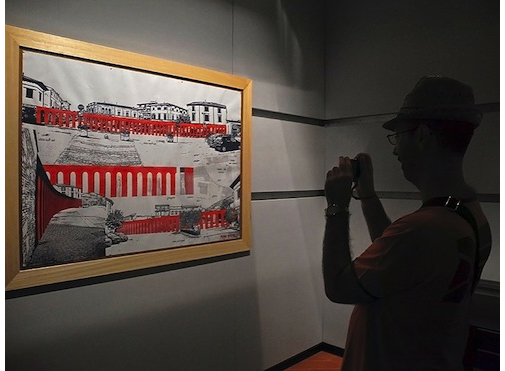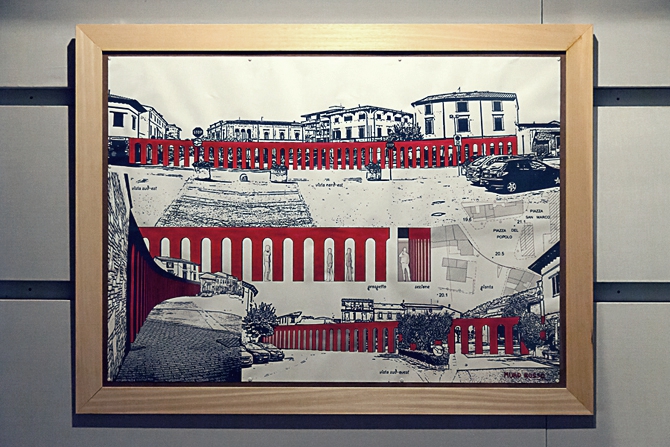 VIVAI (2012) - 10 OPERE - TECNICA MISTA: LEGNO, POLISTIROLO E ACRILICO. misure varie
"Vivai" è una serie di opere che rappresenta una lettura personale del territorio attorno alla città in cui, Filippo Basetti è nato e vive. Il soggetto è visto in modo minimale, e tende a far vedere un paesaggio come ripetizione di schemi e di trame: una sorta di "natura organizzata". Una visione di tipo satellitare tridimensionale che rappresenta un paesaggio ricoperto interamente di vivai.
(Alcune opere in collezioni private)



NURSERY (2012) - 10 WORKS -

MIXED MEDIA:

WOOD, FOAM AND ACRYLIC PAINT. various measures




"Nurseries" is a series of works representing a personal reading of the territory around the city where Filippo Basetti was born and lives. The subject is seen in a minimal way , and tends to see a landscape as a repetition of patterns and textures : a sort of "organized nature". A vision of satellite-3dimensional landscape that is a completely covered nursery.

(Some works in private collections)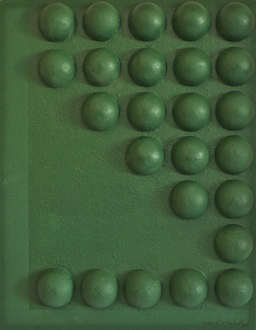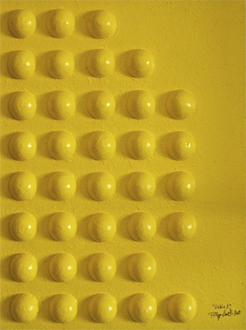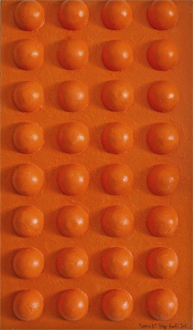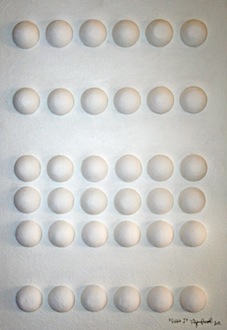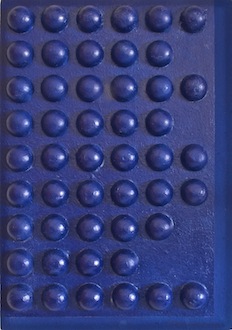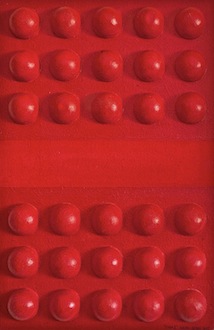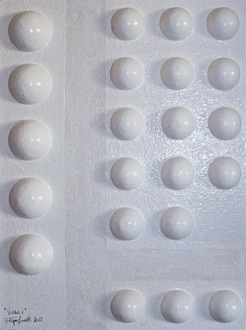 ARCHEOLOGIA (2012)

- 8 STAMPE SU CARTA. cm. 21x29,7
E' la logica prosecuzione di un vecchio lavoro pensato per Piazza Giusti a Monsummano Terme, dove la piazza veniva fruita solo all'altezza del piano primo degli edifici di contorno alla piazza, perché questa interamente occupata da auto parcheggiate. In questo caso da piazza-parcheggio a piazza-pedonale, il passo sarà breve e della prima rimarrà traccia di memoria, come uno scavo archeologico racconta quello che c'è stato. La piazza viene scavata di un metro e ottanta centimetri e riempita di auto. Viene realizzata una pavimentazione con grandi pannellature in vetro calpestabile (proprio come si fa quando si vogliono far vedere degli scavi archeologici), su cui si potrà passeggiare e vivere la piazza con tutte le sue nuove e vecchie funzioni. Camminare su i tetti delle auto, sarà estremamente estraniante e avrà un doppio significato di "passare sul passato" e che l'uomo è più importante dell'auto.
(Alcuni disegni in collezioni private)



ARCHAEOLOGY (2012)

- 8 PRINTS ON PAPER. cm. 21x29.7
This work is the logical continuation of an old work designed to Piazza Giusti in Monsummano Terme, where the square was used only up to the first floor of the buildings surround the square, because this is entirely occupied by parked cars. In this case the square-parking-pedestrian square, the first step will be short and will track memory, like an archaeological excavation tells what there was. The square is dug one meter eighty centimeters and filled with cars. There is provided a floor with large glass panels walkable (just like you do when you want to see the archaeological excavations), on which you can walk and live the square with all its new and old functions. Walking on the roofs of the cars, it will be extremely alienating and will have a double meaning of "passing on the past" and that man is more important than the car.
(Some drawings in private collections)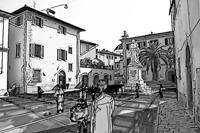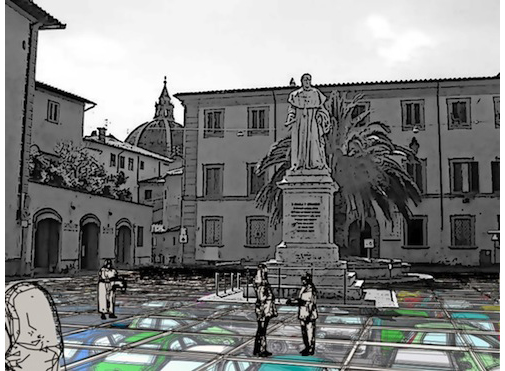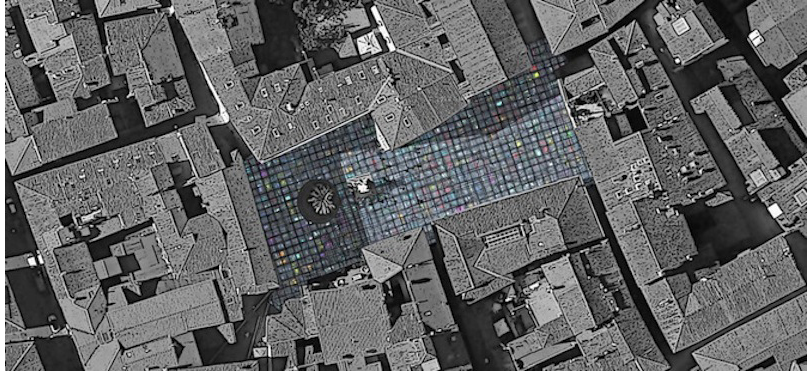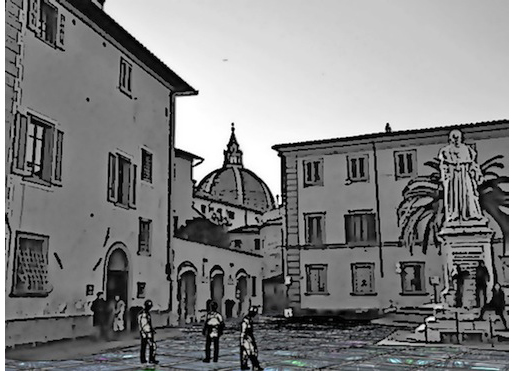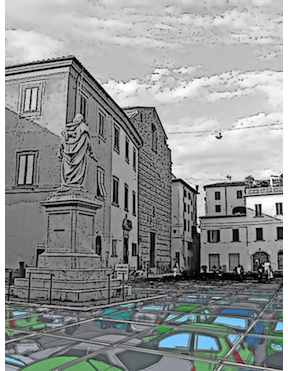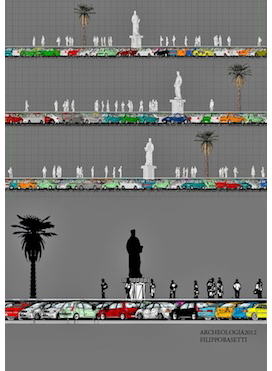 P.I.P. Prodotto Interno degli spazi Pubblici (2008)

- 10 FOTOGRAFIE SU FOREX cm. 30x40 + 1 cm.50x75
L'opera quantifica il prodotto interno degli spazi pubblici di relazione nel Quartiere dell'Isolotto di Firenze, che é storicamente nato e cresciuto con un forte senso di comunità sociale. Il P.I.P., tiene conto dei rapporti tra i cittadini e, analizzando la situazione attuale, può farci capire se esiste ancora il senso di collettività. Il valore è stato calcolato in un lasso di tempo che va dalle ore 9 alle ore 13 di un sabato mattina, percorrendo le principali zone pubbliche. L'opera artistica è così costituita da dati grafici che tracciano zone di diversa natura e da immagini fotografiche delle situazioni incontrate.
(Opera unica)



P.I.P. Public spaces Domestic Product (2008) -

MIXED ART - 10 PICTURES ON FOREX cm. 30x40 + 1 cm. 50x75
The work quantifies the domestic product of the public spaces of relationship Quarter dell'Isolotto of Florence, which is historically born and raised with a strong sense of social community. The PIP, takes account of the relationship between citizens and analyzing the current situation, it can help us understand if there is still a sense of community. The value was calculated in a period of time ranging from 9 to 13 hours on a Saturday morning, along the main public areas. The artistic work is thus made up of graphics data that trace zones of different nature and from photographic images of the situations encountered.
(Single work)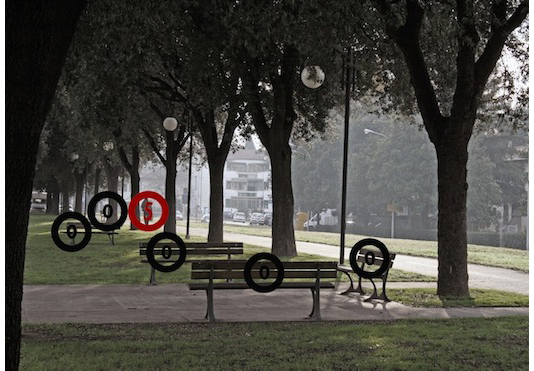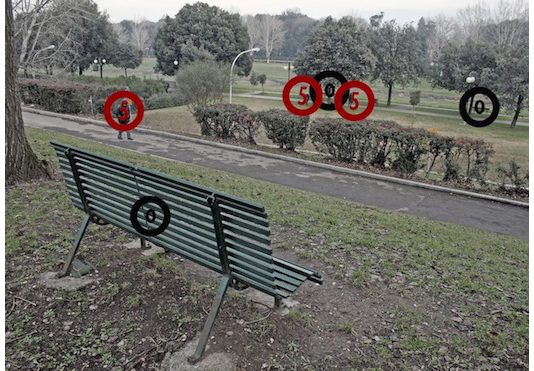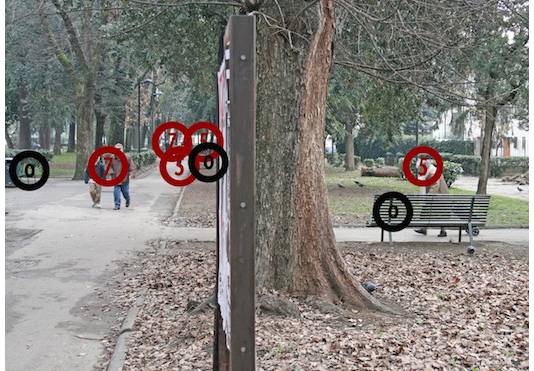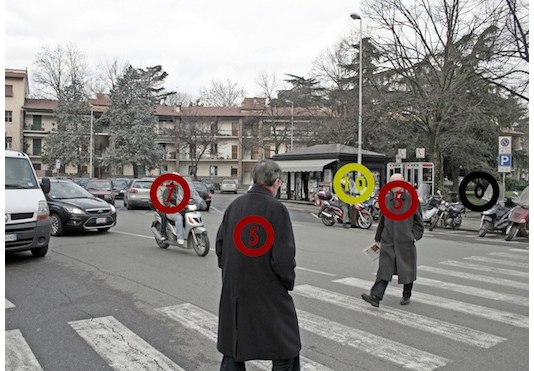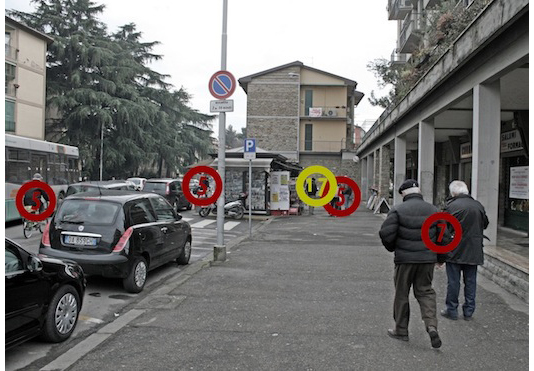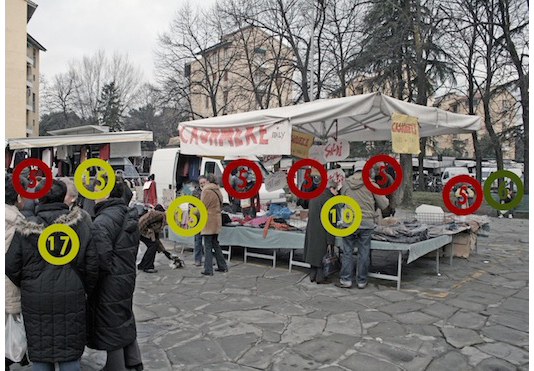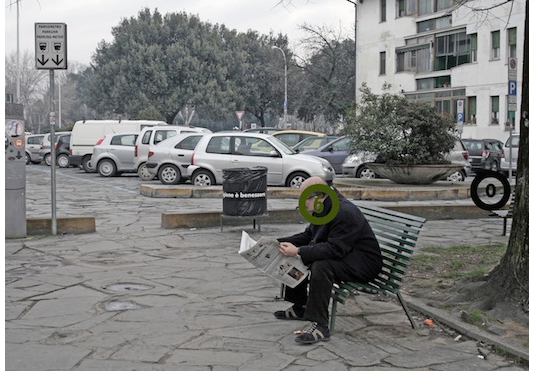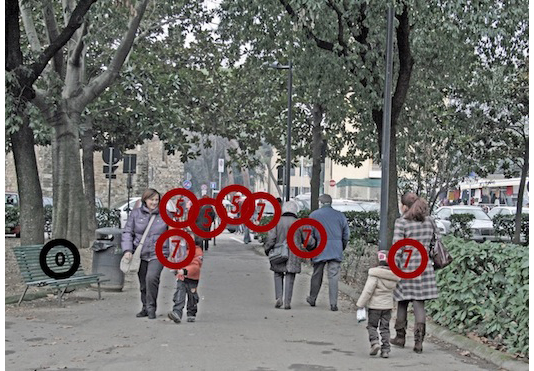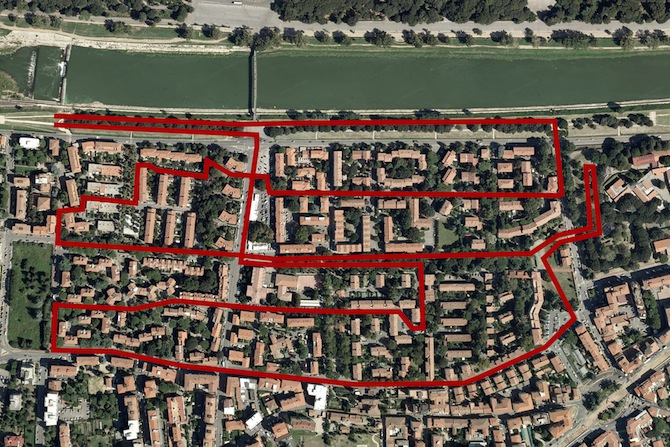 ROTONDE (2007-2012)

- 22 STAMPE IN CORNICE NERA. cm. 14x19
Le "Rotonde" sono ventidue piccole opere realizzate in tecnica 3d, con motore di render a schizzo, e realizzate sulla base di idee, ragionamenti, progetti e visioni urbanistiche e sociali. La maggior parte di queste opere fa diventare il non-luogo della rotonda un luogo, oppure lo rende totalmente inutile come funzione originale e lo trasforma in una cosa diversa inserendo o togliendo cose apparentemente distanti: piscina pubblica, scultura non visibile, enorme vasca da bagno con paperella e altro ancora.
(Alcuni disegni in collezioni private)



ROUND (2007-2012) - 22 PRINTS IN BLACK FRAME. cm. 14x19


The "Rotonde" are twenty-two small works in technical 3d rendering engine with a sketch, and realized on the basis of ideas, thoughts, projects and visions of urban and social. Most of these works makes the non-place of the round a place, or makes it totally useless as a function original and turns it into something different by inserting or removing things apparently far: public swimming pool, sculpture not visible, huge bathtub with duck and more.


(Some drawings in private collections)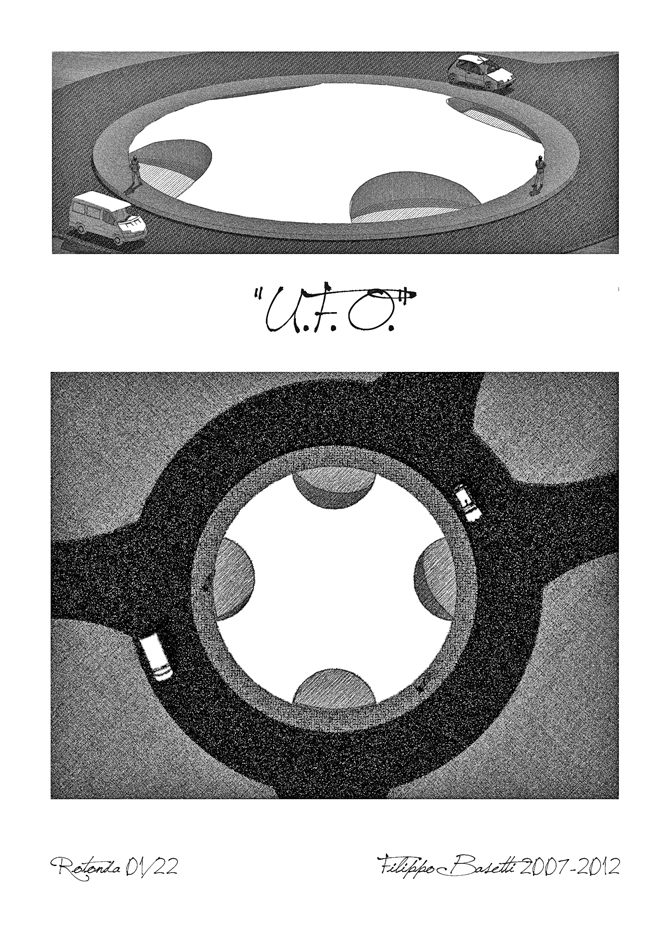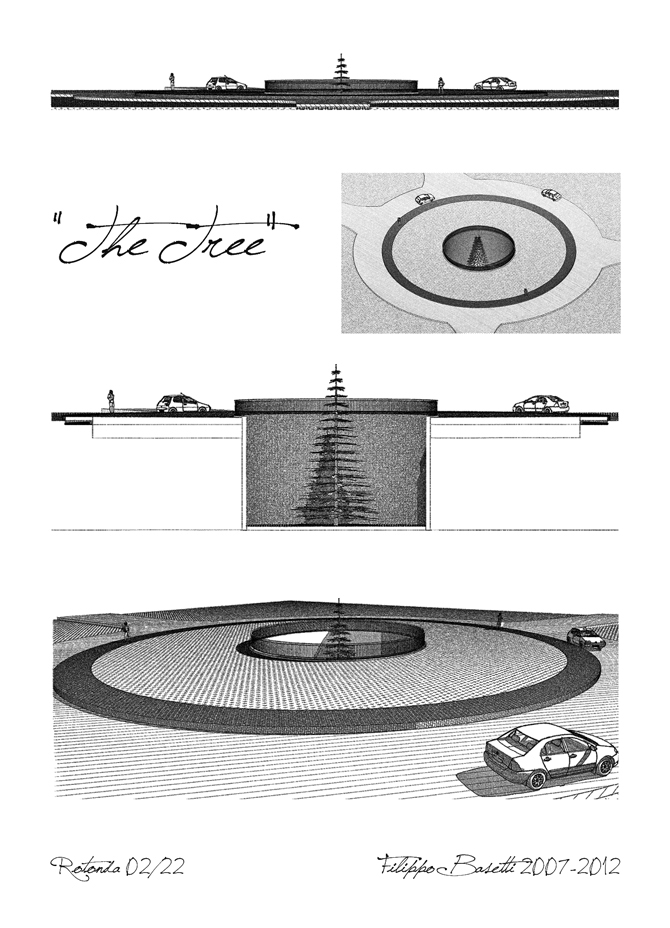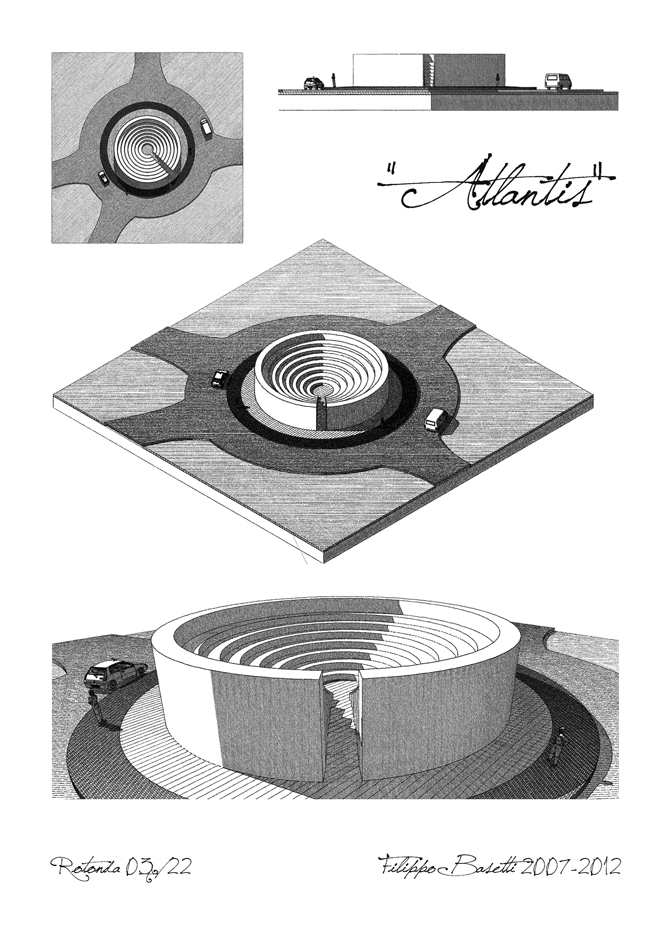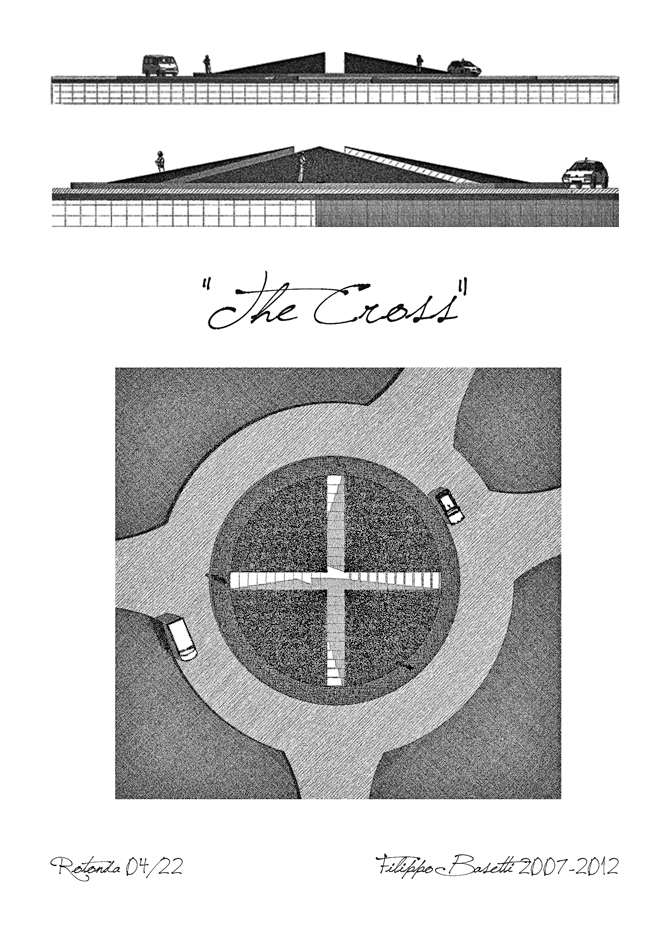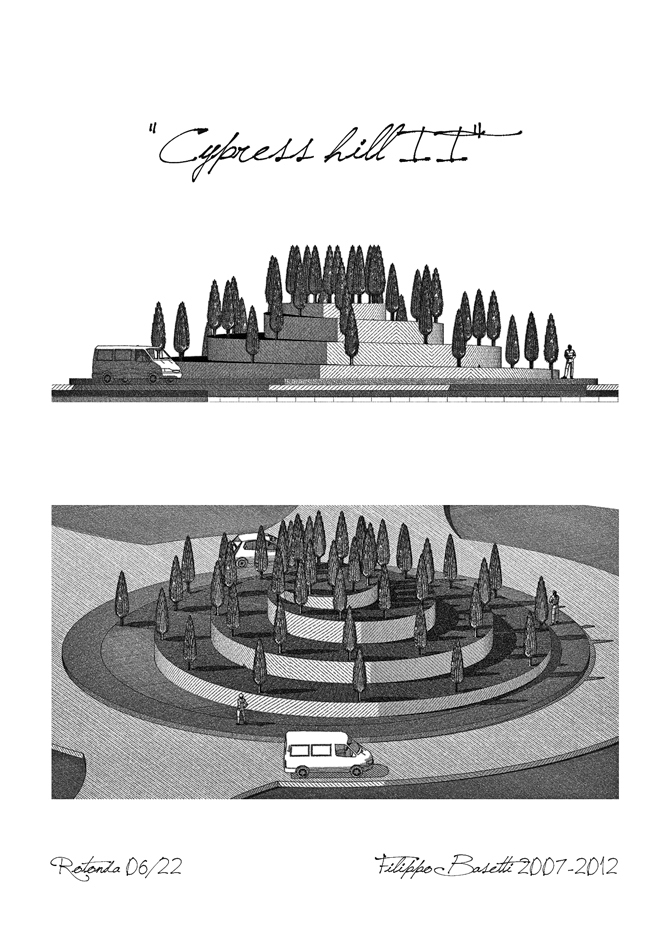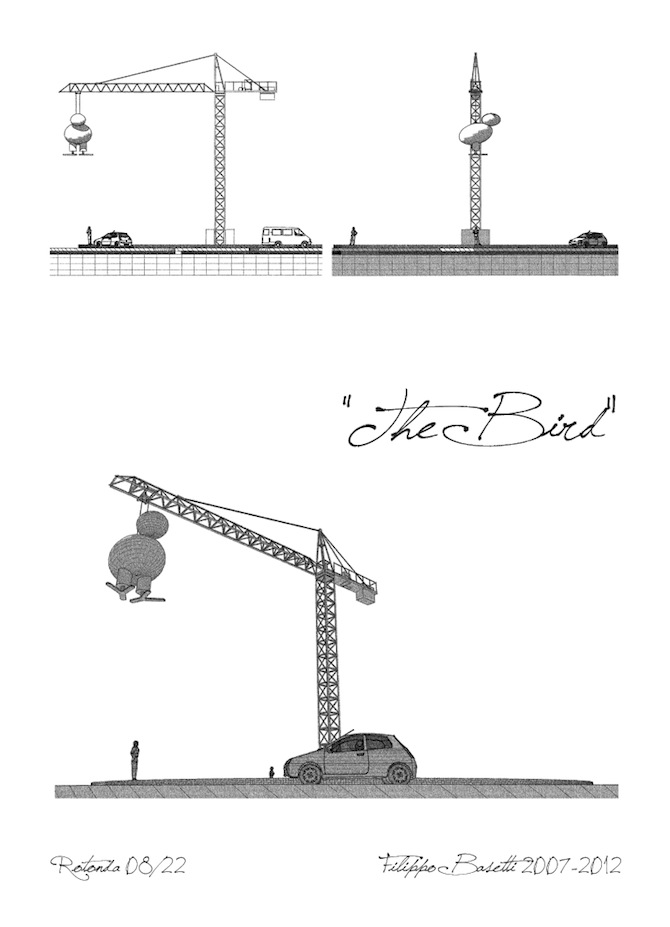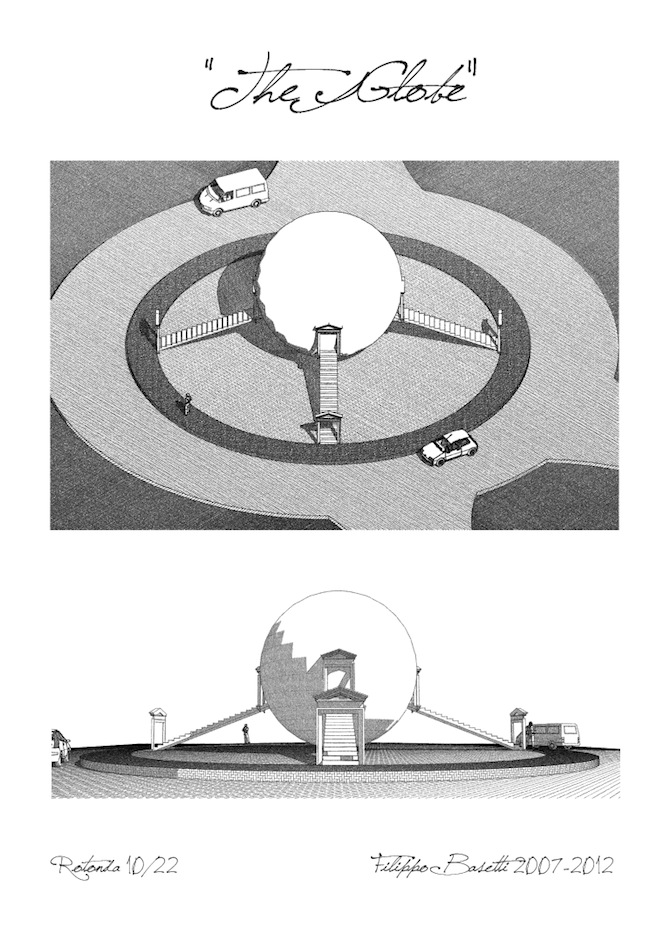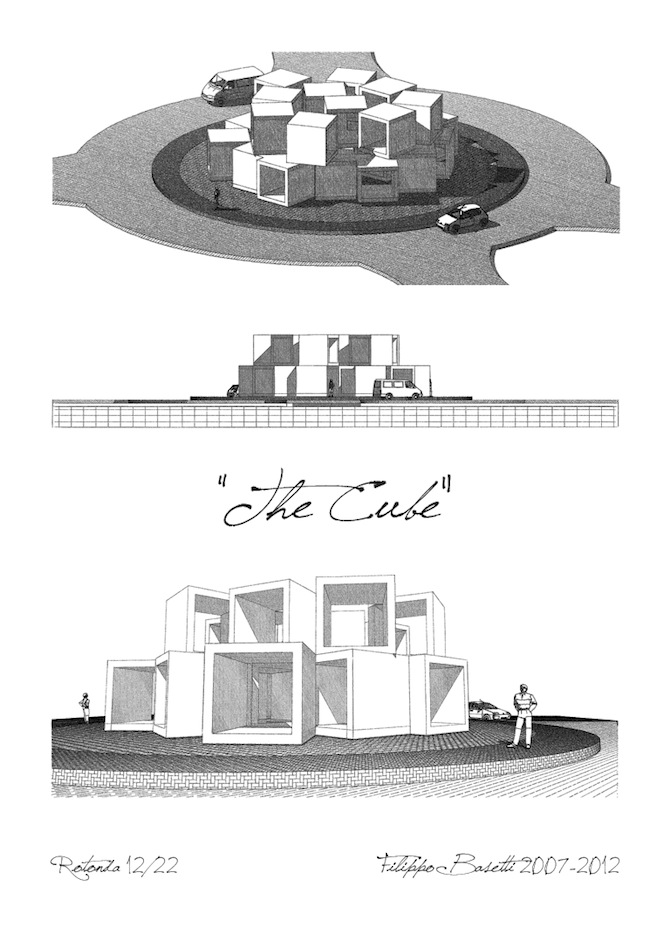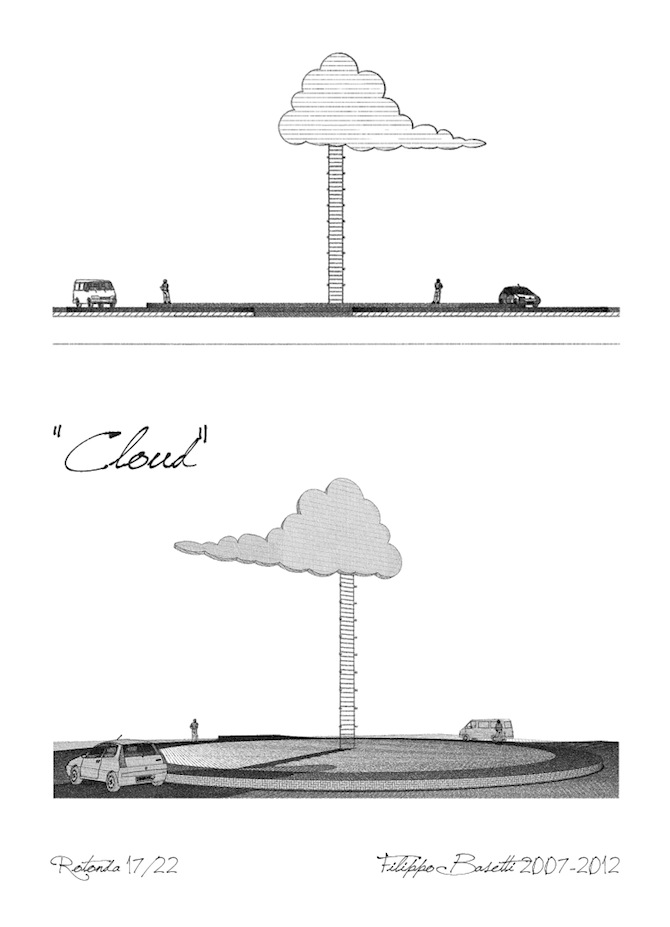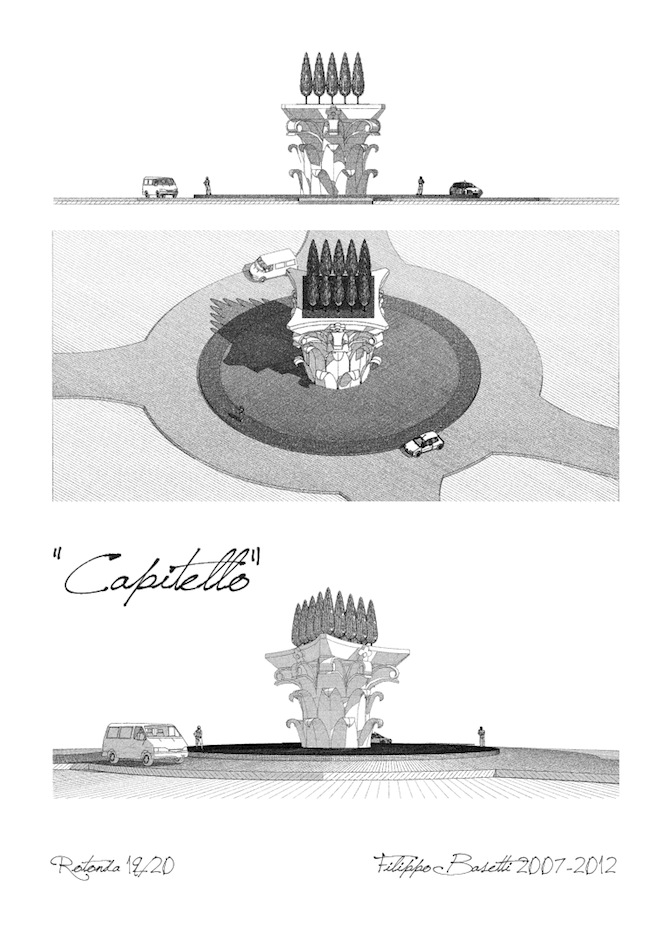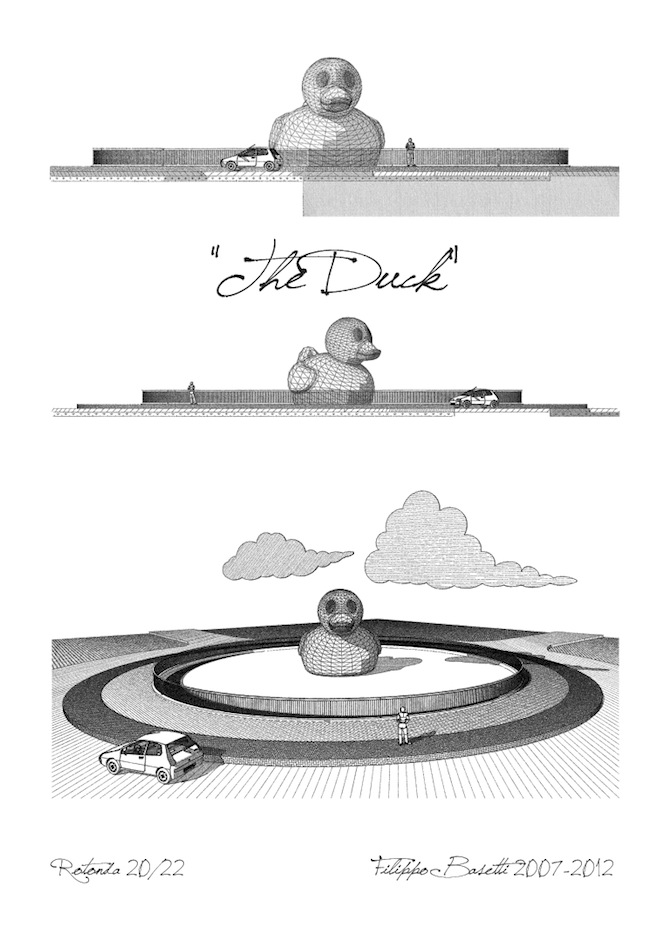 LA SALA D'ASPETTO DELLE IDEE (2012)

- CARTA ADESIVA SU FOTOGRAFIA. cm. 20x30
Le opere sintetizzano quello che è il processo creativo. Le idee sono embrioni tutti uguali che fluttuano, pronte a prendere forma per realizzarsi o abortire.



WAITING ROOM OF IDEAS (2012) -

MIXED ART - ADHESIVE PAPER ON PHOTOGRAPHY. cm. 20x30


The works summarize what is the creative process. Ideas are all equal embryos floating, ready to take shape to be realized or abortion.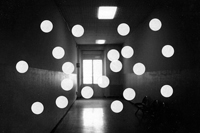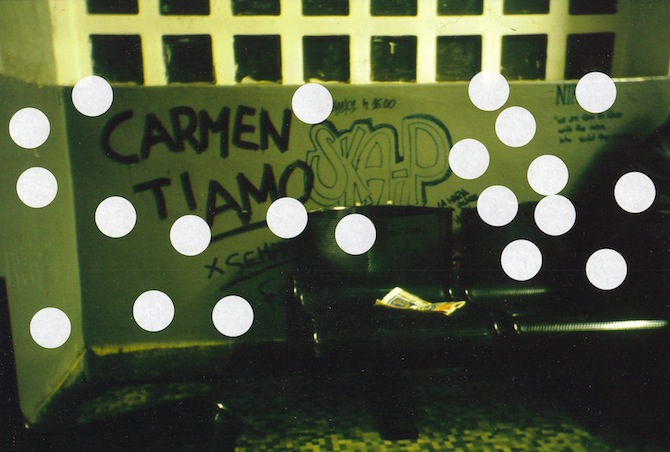 SVINCOLI (2007)

- 10 PITTURE - ACRILICO SU TELA. cm. 50x50
I lavori in acrilico su tela, denominati "SVINCOLI", raccontano in bidimensionale una serie di svincoli stradali immaginari ma anche possibili. Questi lavori nascono in seguito alla lettura del racconto "L'isola di cemento" di J.G. Ballard.
(Alcuni lavori in collezioni private)



JUNCTIONS (2007) - 10 PAINTINGS - ACRYLIC ON CANVAS. cm. 50 x 50


I work in acrylic on canvas, called "junctions", told in a series of two-dimensional road junctions imaginary but possible. These works come after reading the story "Concrete Island" by JG Ballard.


(Some works in private collections)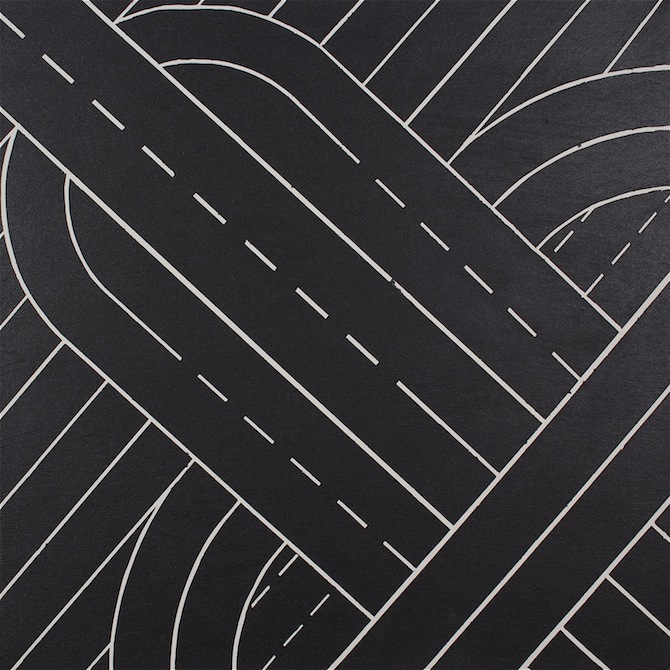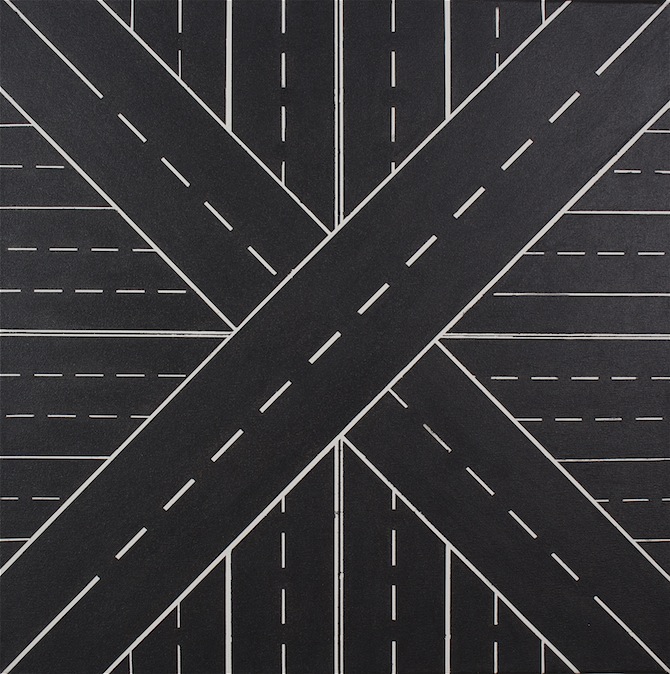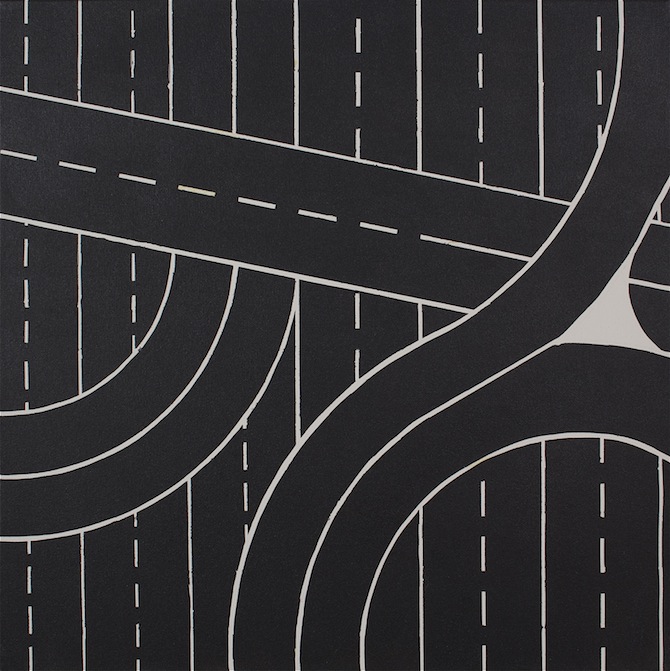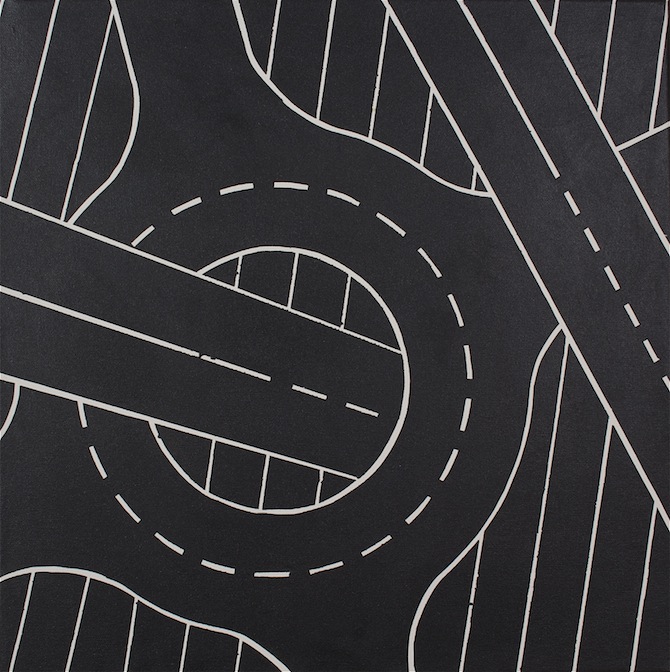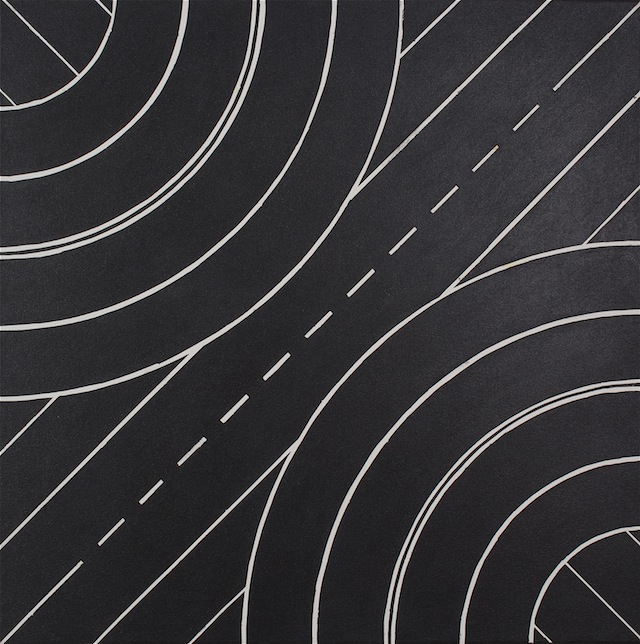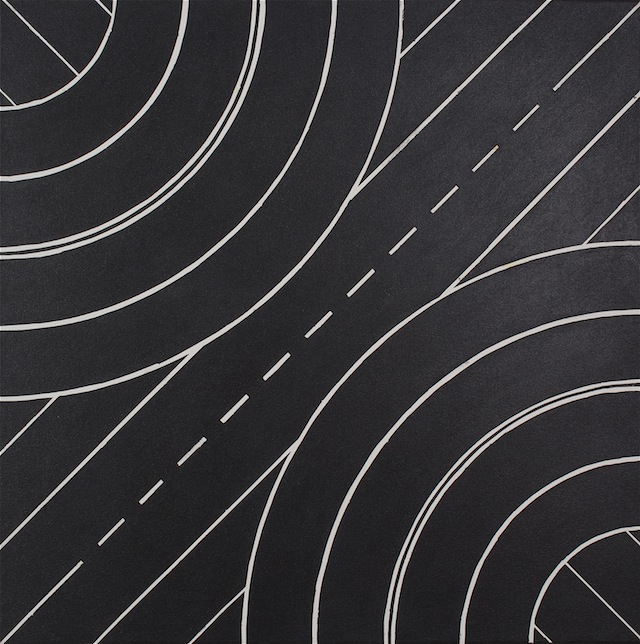 PARKING KIT (2003)

- 100 PEZZI, CARTA E PLASTICA. cm. 15x25
L'opera nasce per la mostra "Networking City / La città della gente", promosso dalla Regione Toscana, Tra-Art Rete Regionale per l'Arte Contemporanea, e dai Comuni di Firenze, Livorno, Monsummano Terme, Prato, Siena e curata da Marco Scotini. Il Parking kit é appunto un kit per il parcheggio, rappresentato da una busta in plastica contenente una striscia di carta bianca lunga quanto lo sviluppo di uno stallo di un parcheggio. L'oggetto, portatile e di uso semplice, rende la vita dell'automobilista meno complicata nel trovare un parcheggio. Cento copie realizzate.
(Tutte le copie in collezioni private)



PARKING KIT (2003)

- 100 PIECES, MIXED ART - PLASTIC AND PAPER. cm. 15x25
The work was created for the exhibition "City Networking / The city of the people", promoted by the Tuscany Region, Between Art-Regional Network for Contemporary Art, and the Municipalities of Florence, Livorno, Monsummano Terme, Prato, Siena and edited by Marco Scotini. The Parking kit is just a kit for parking, represented by a plastic bag containing a strip of white paper as long as the development of a stall parking. The object, portable and easy to use, makes life less complicated motorist in finding parking. One hundred copies made.
(All copies in private collections)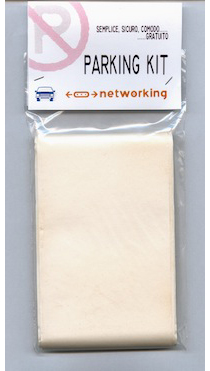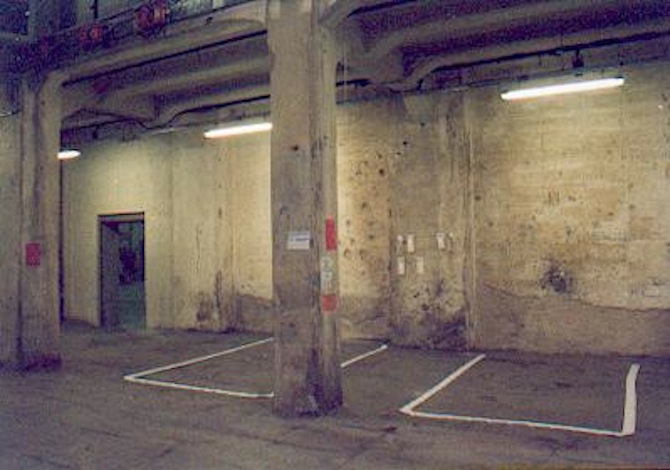 IMAGINART (2000-2005) -

30 OPERE IN CARTA, DISEGNO E FOTOGRAFIA 50x50 cm. e misure varie
Le fotografie della serie IMAGINART, sono lavori fotografici ispirati alla fanta-architettura. Paesaggi realizzati tramite il disegno e con una tecnica di sottrazione di porzioni di carta, partendo dalla fotografia, fino a costruire un paesaggio nuovo. L'idea da cui nascono é la disconnessione dal luogo di origine e la perdita di identità dell'architettura. I foto-montaggi sono volutamente realizzati con tecniche tradizionali e per questo sono opere uniche e non riproducibili in serie. (Alcuni lavori in collezioni private)



IMAGINART (2000-2005) -

30 WORKS ON PAPER, DRAWING AND PHOTOGRAPHY 50x50 cm and various measures


The photographs of the series Imaginart, photographic works are inspired by the sci-architecture. Landscapes realized by means of the drawing and with a subtraction technique of portions of paper, starting from the photograph, up to build a new landscape. The idea from which arise is the disconnection from the place of origin and the loss of identity of architecture. The photo-montages are deliberately made using traditional techniques and therefore works are unique and not mass.


(Some works in private collections)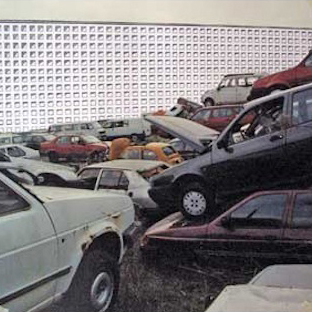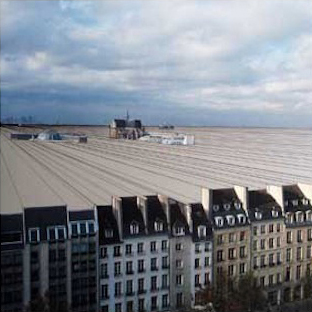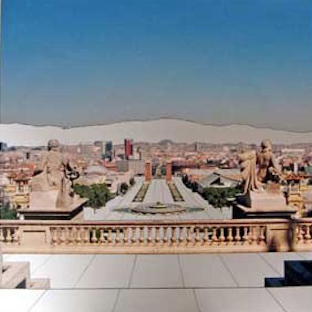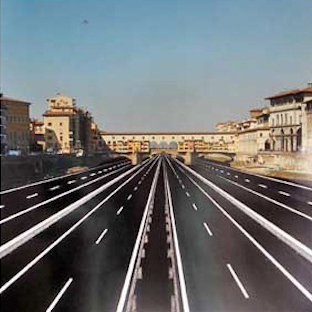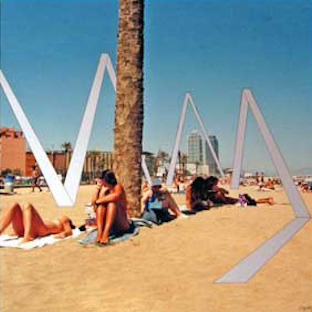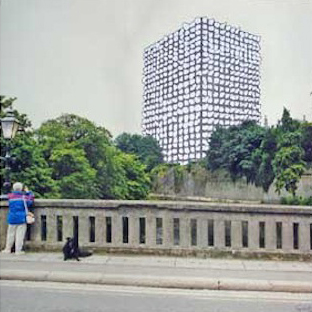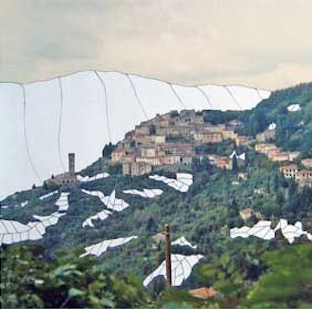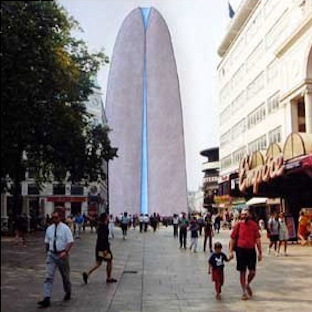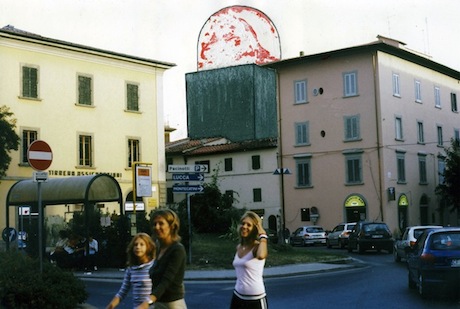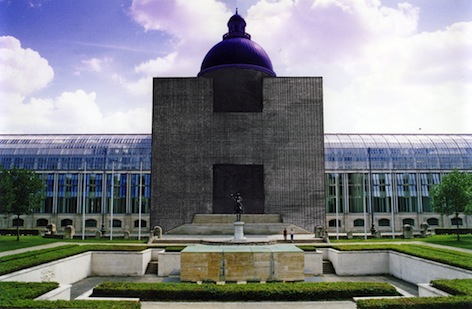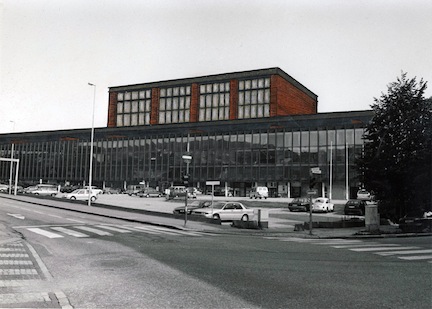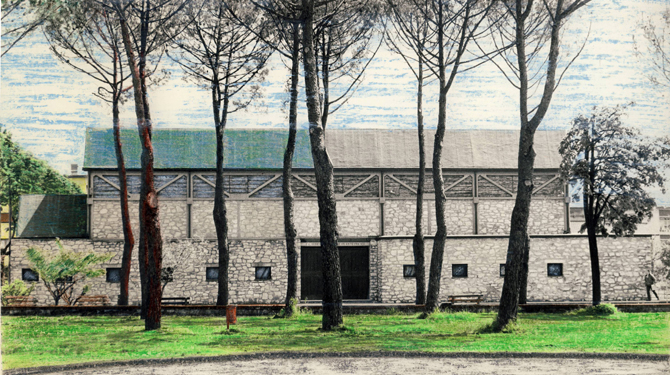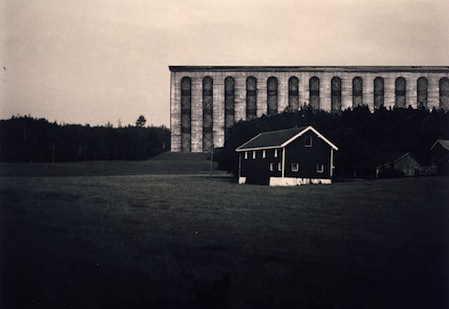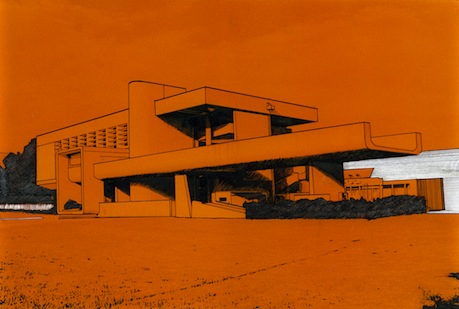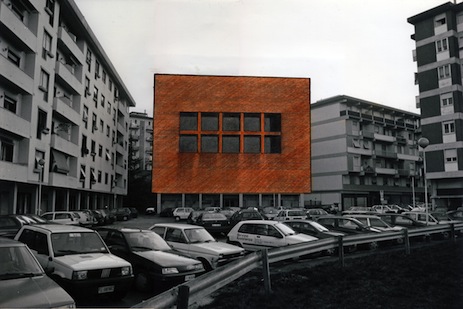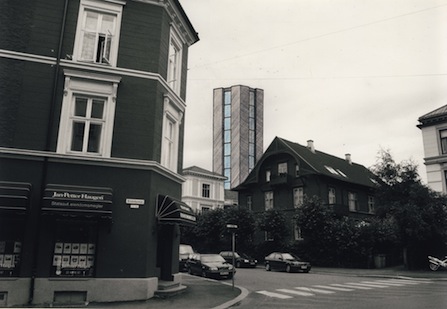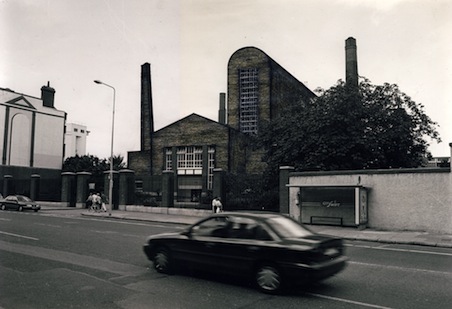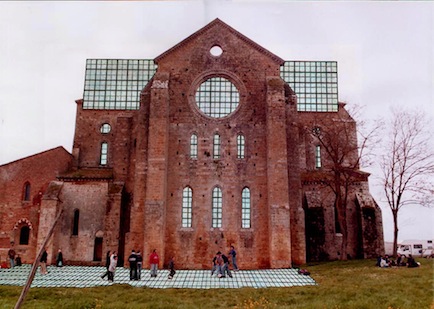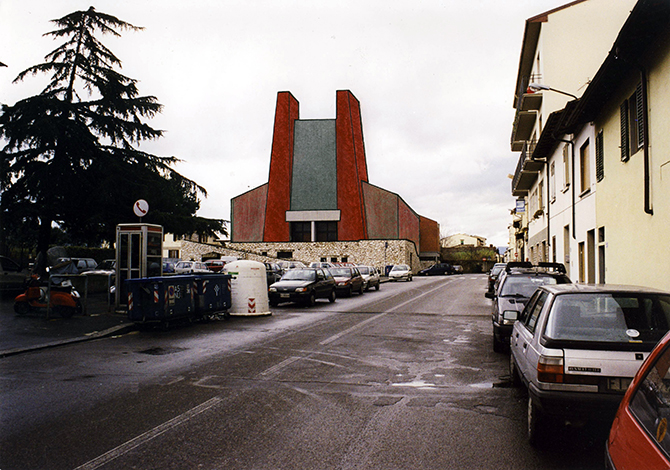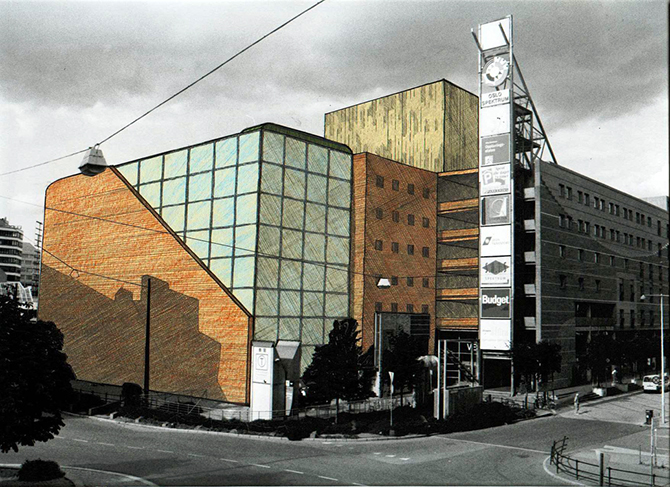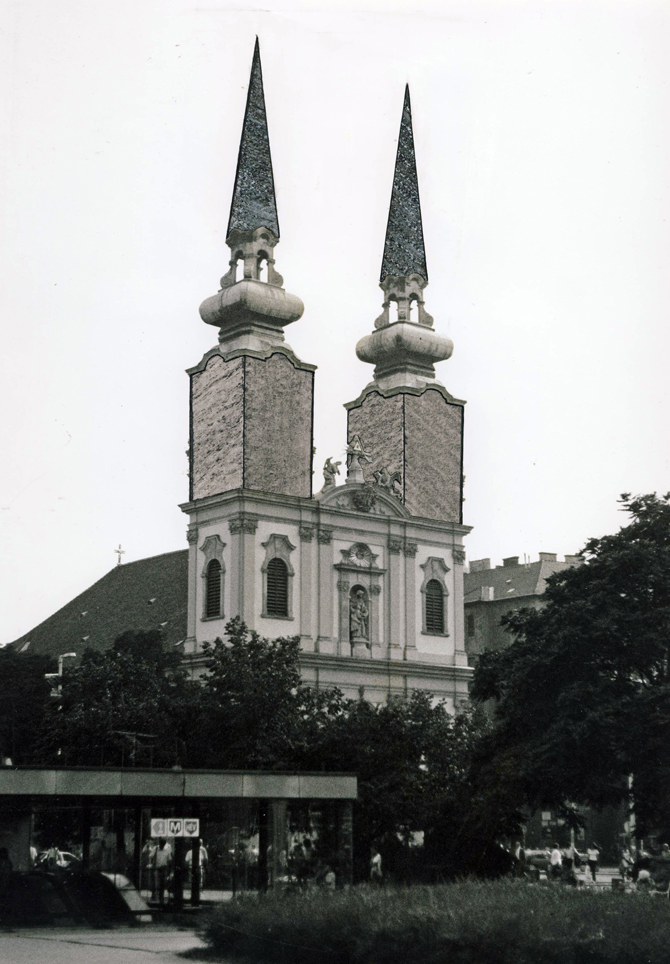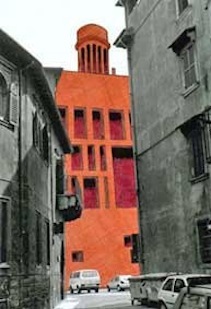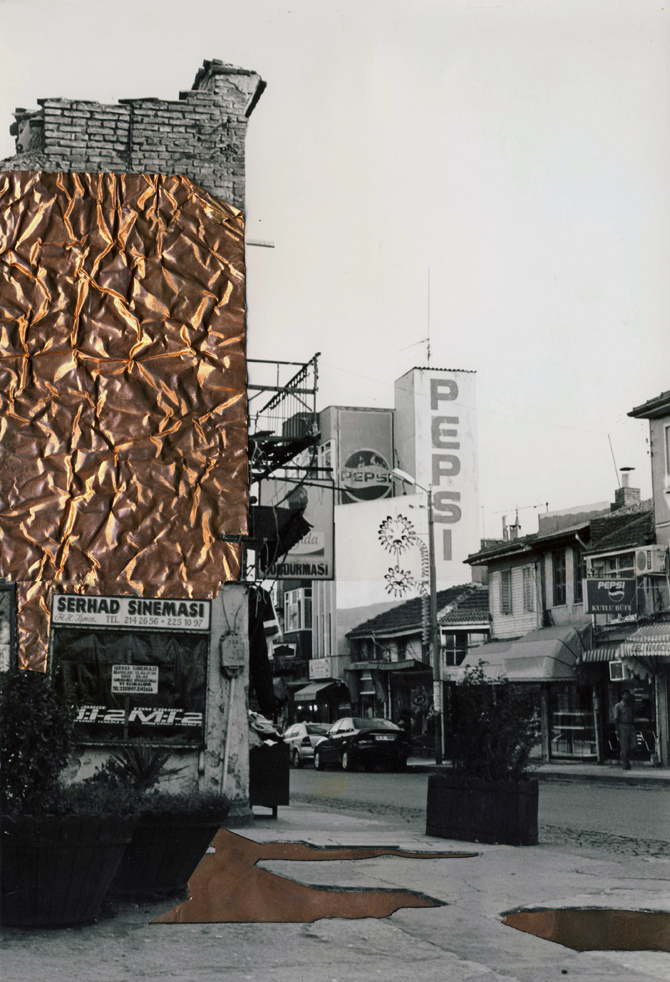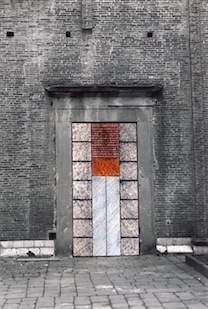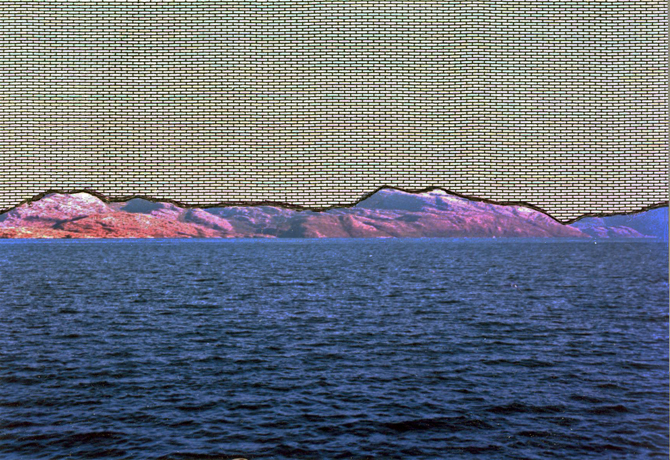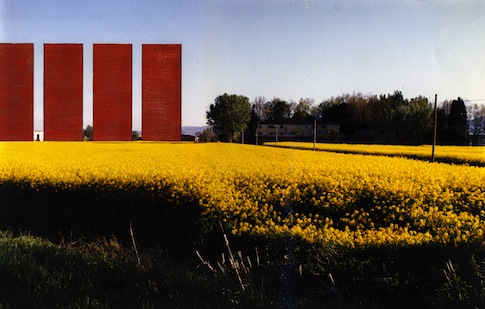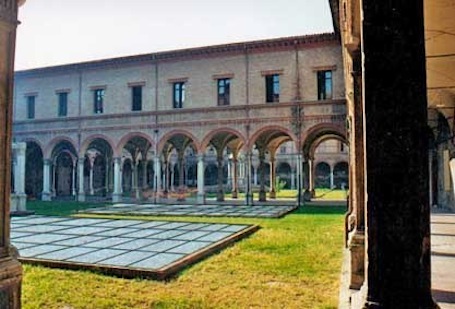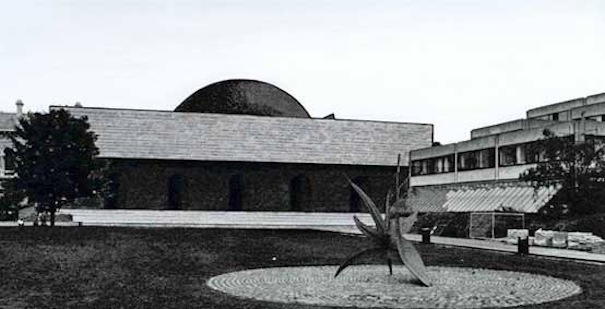 RICERCHE FOTOGRAFICHE (2003 - 2013)
RESEARCH PHOTOGRAPHY (2003 - 2013)



SCANNERCAMERA (2011–2013)

, realizzati sul tema del movimento, sono fatti con una speciale macchina fotografica autocostruita, assemblando insieme uno scanner piano e un banco ottico. Questa macchina ha così la particolarità di cogliere i corpi e gli oggetti in movimento, contrastando o assecondando il movimento del sensore dello scanner e producendo così immagini trasformate, distorte e deformate in modo naturale, senza l'ausilio di software di fotoritocco. Una ricerca sul movimento non percepito dall'occhio umano o da una "normale" macchina fotografica.



SCANNERCAMERA (2011-2013), made on the theme of the movement, are made with a special self-built camera, assembling together a flatbed scanner and an optical bench. This machine has so grasp the distinction of bodies and objects in movement, favoring or opposing the motion sensor of the scanner and thus producing transformed images, distorted and deformed in a natural way, without the help of photo editing software. A search on the motion not perceived by the human eye or by a "normal" camera.





DANZATORI (2013)

11 STAMPE B/N SU CARTA IN CORNICE + 11 STAMPE COLORE SU CARTA IN CORNICE cm. 22x22
(Alcune opere in collezioni private)
DANCERS (2013 ) 11 PRINT B/W ON PAPER FRAME + 11 COLOR PRINTS ON PAPER FRAME cm. 22x22


(Some works in private collections)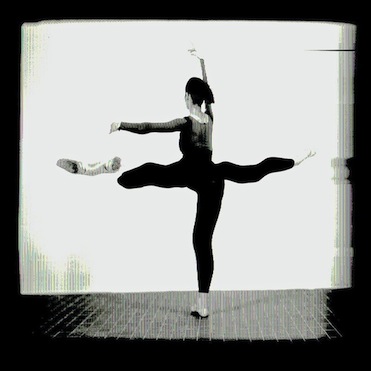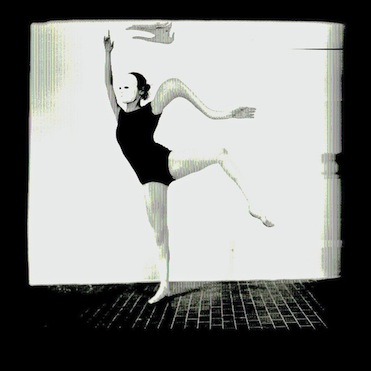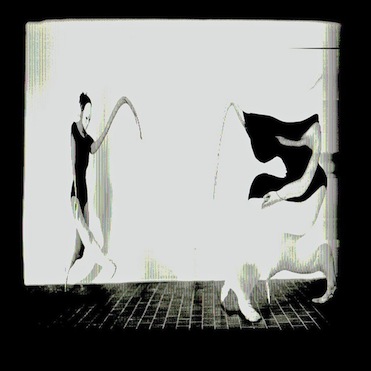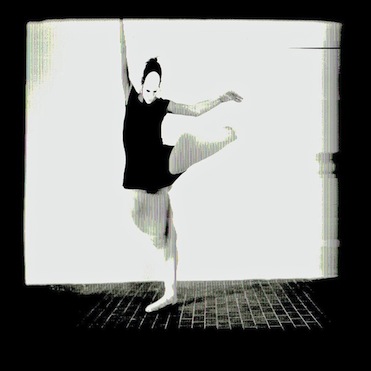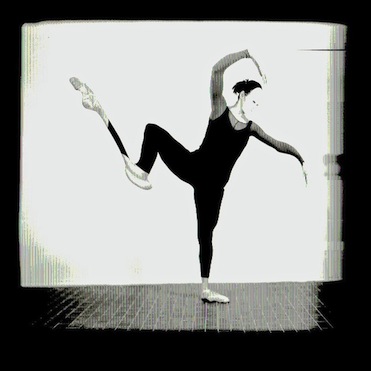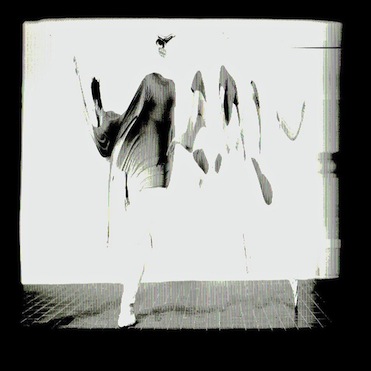 SKYLINE (2010)

4 STAMPE FOTOGRAFICHE IN CORNICE NERA cm. 13x18
Sono realizzate con l'utilizzo della macchina digitale senza obiettivo e nascono con l'intento di testare le potenzialità del sensore fotografico utilizzato in modo non convenzionale.

SKYLINE (2010) 4 PHOTOGRAPHIC PRINTS IN FRAME BLACK cm. 13x18
Are pictures made with the use of digital camera without lens and born with the intent to test the potential of the photo sensor used in an unconventional way.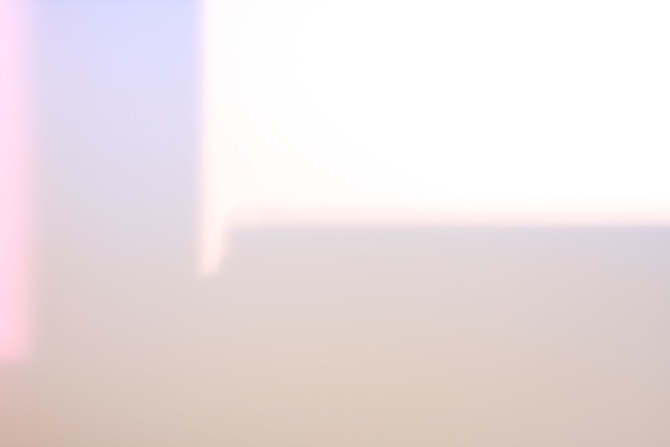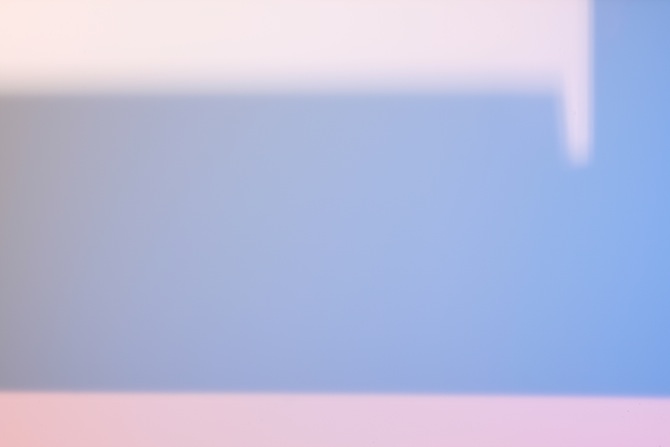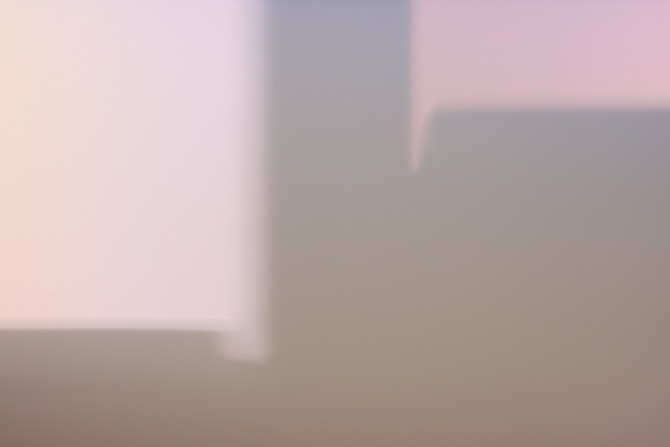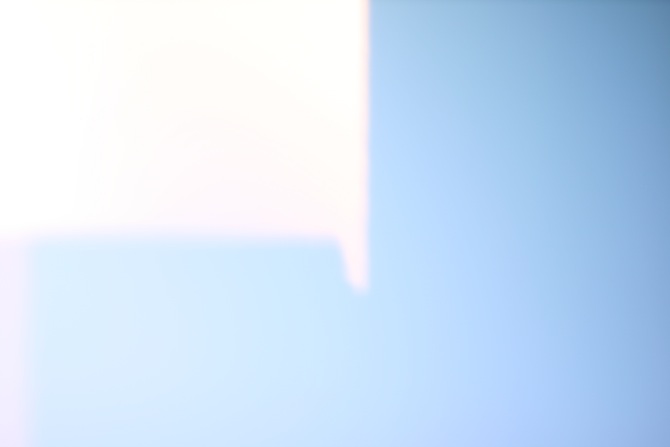 RAYO (2003-2004) 8 STAMPE FINE-ART IN CORNICE NERA cm. 30x30
Un chiaro omaggio a Man Ray, rivisitando la tecnica della rayografia e realizzate direttamente in camera oscura.

RAYO (2003-2004) 8 FINE- ART PRINTS IN FRAME BLACK cm. 30x30
This photos are a clear homage to Man Ray, revisiting the technique of rayografia and made darkroom.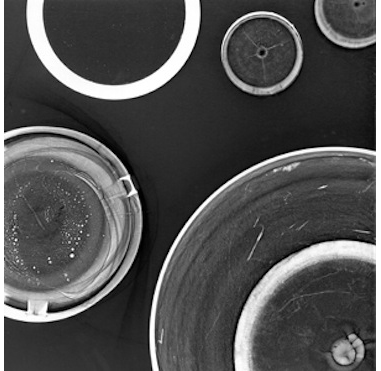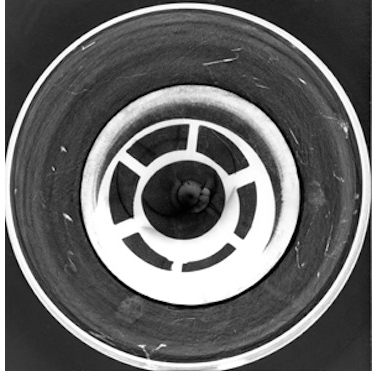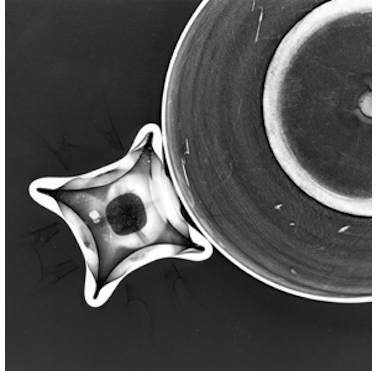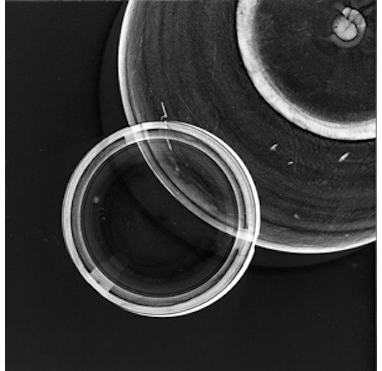 INSTALLAZIONI E SCULTURE



Parking Kit

- Spazio Alcatraz Stazione Leopolda - Firenze - 2003 - Carta/Paper. (Opera temporanea/temporary work)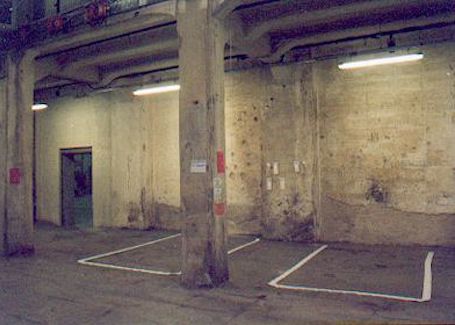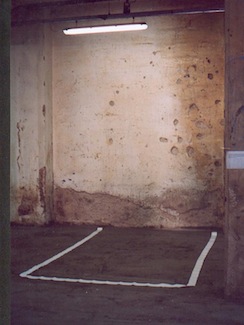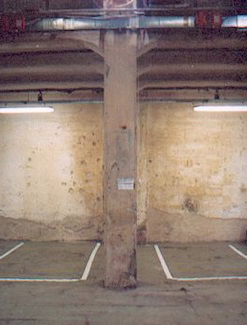 Wefth's Keith - Chiostro San Francesco - Pistoia - 2004 - Acciaio stampato/Pressed steel. (Opera temporanea/temporary work)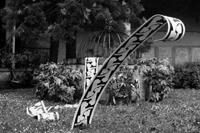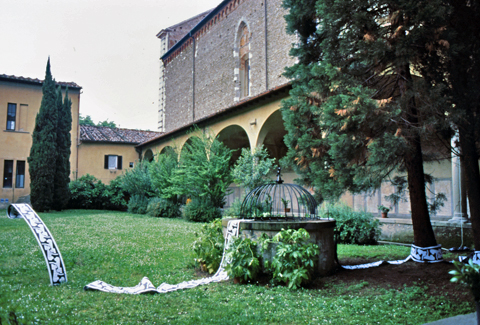 Bicchiere

- Villa Peyron - Fiesole - 2008 - Tubo da stufa colorato/Stovepipe colored steel. (Opera temporanea/temporary work)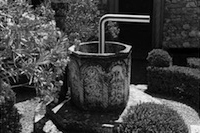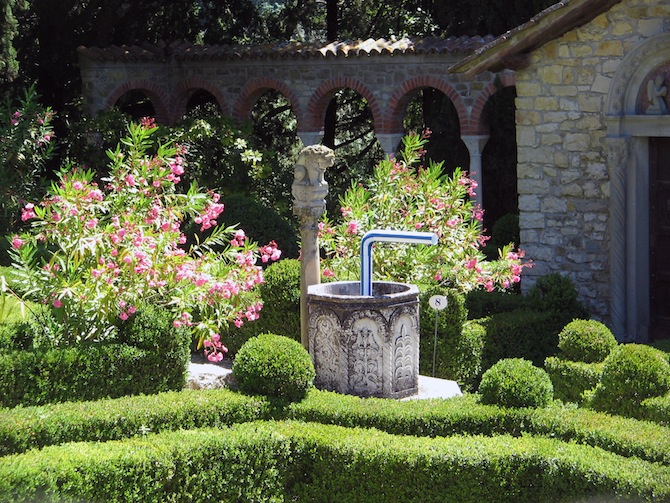 Le cose che ho perso

- Chiostro del Conservatorio San Giovanni Battista - Pistoia - 2009 - Parole scritte su foglie di carta/Leaves of paper with words written. (Opera temporanea/temporary work)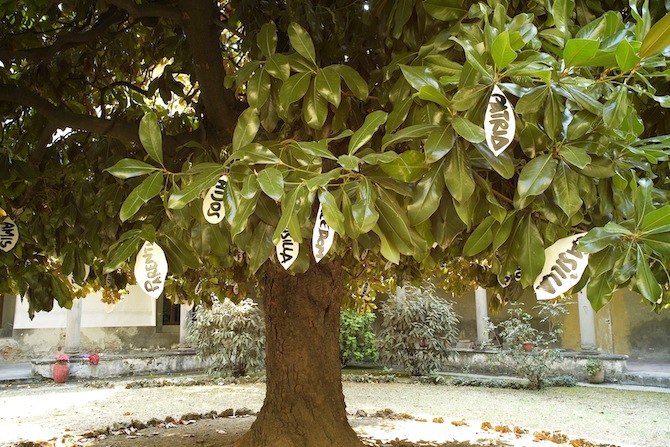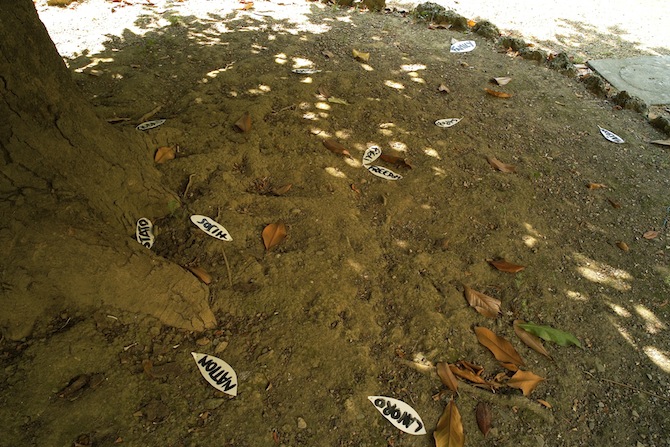 Hikikomori

- Sale Affescate - Palazzo di Giano - Pistoia - 2009 - Porta in legno, impronte, storia ed interviste/Wood door, footsteps, story and interviews. (Opera temporanea/temporary work)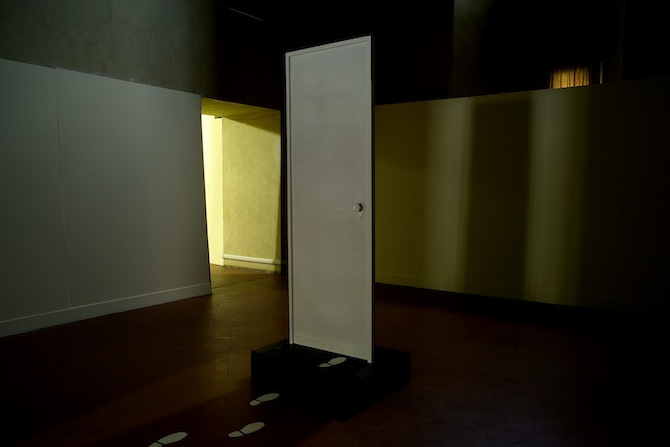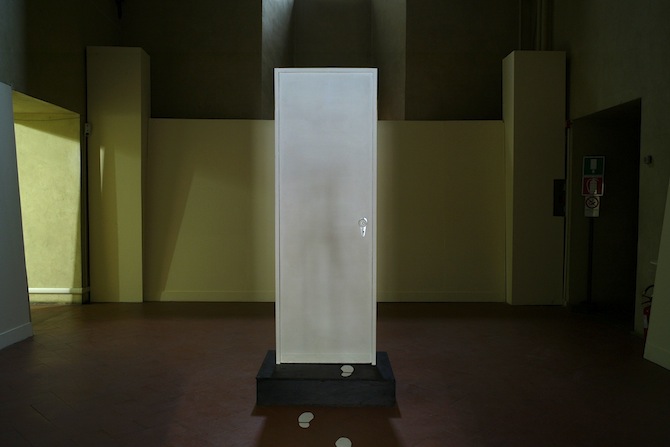 Aracnomeccanico

- Aoristò - Pistoia - 2009 - Filo di ferro plastificato e ombrelli/Plastic haywire and umbrellas. (Opera temporanea/temporary work)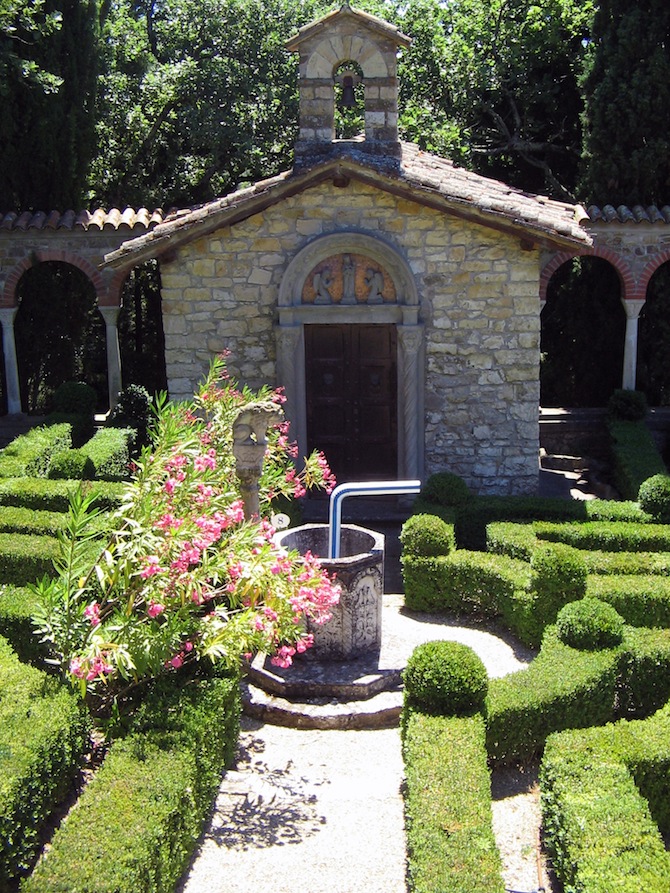 Composizione

- Villa Peyron - 2011 - Oggetti di uso comune per la pulizia della casa/Objects of common use for cleaning the house. (Opera temporanea/temporary work)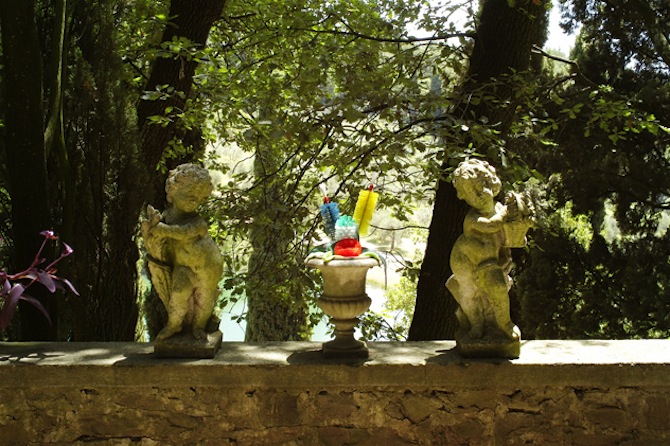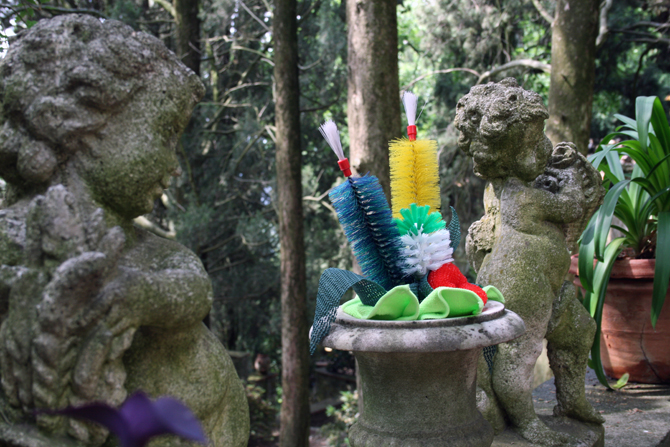 Disgregare

- Parco Villa Renatico Martini - Museo di Arte Contemporanea e del Novecento - Monsummano Terme - 2011 - Piastrelle in ceramica/Ceramic tiles (Opera temporanea/temporary work)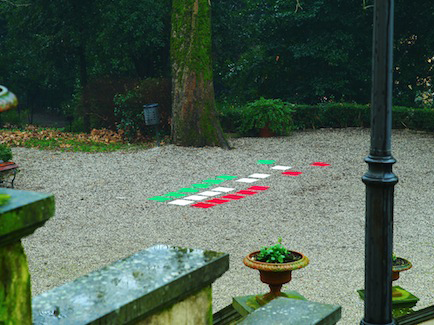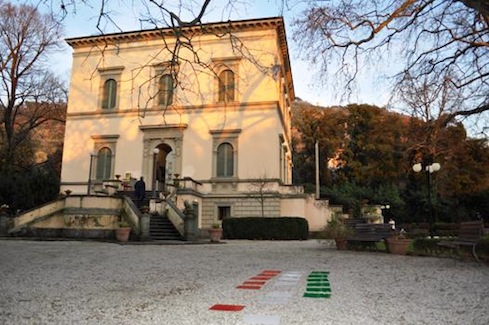 RIP Brian Manhu

- Parcheggio del Serraglio - Prato - 2011 - Bara e fili elettrici/Coffin and electric cables (Opera temporanea/temporary work)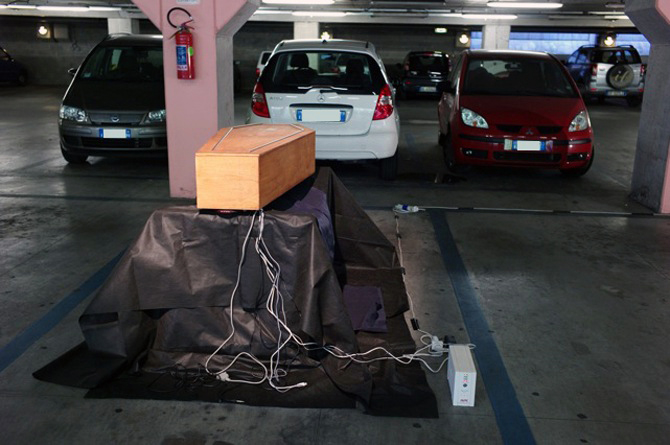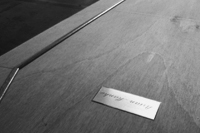 Crux

- Giardino della Chiesa dell'Immacolata - Pistoia - 2011 - Acciao/Corten steel cm. 150x300 (Opera permanente/permanent work)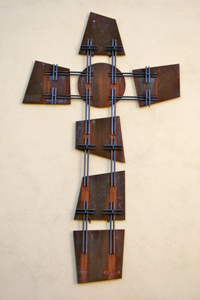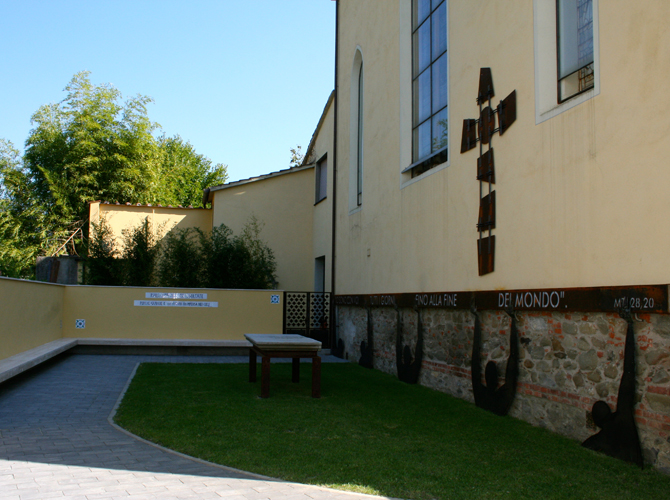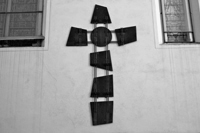 Vertigo - Facciata della Basilica di Santo Spirito - Firenze - 2012 - Proiezione/Photo projection. (Opera temporanea/temporary work)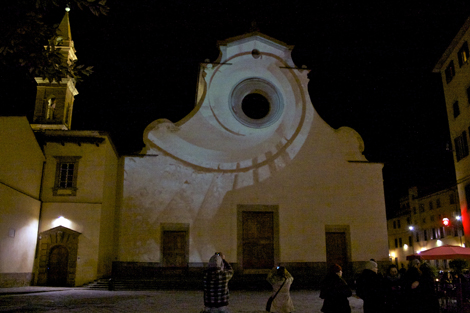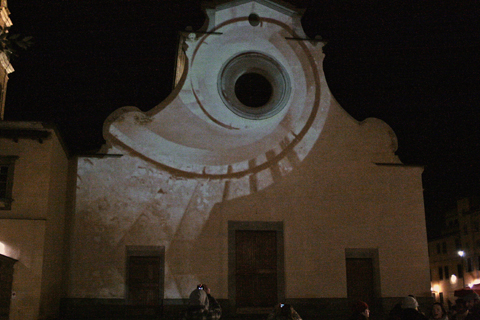 Opus Incertum

- Sciatò a Serravalle - Serravalle Pistoiese - 2014 - Vernice nera/Black paint (Opera permanente/permanent work)